Anal phalloimitator for men.

In recent years, there has been increased interest of heterosexual couples in male anal sex. Many teaching videos and books have been released. Of course, all the tips and tips concern men who do not resist such penetration, because many men are still negative about anal sex. But those who are ready to refute the myth await the world of sexual pleasure. Sexy fun with anal phalloimitator guarantee incredible sensory sensations, Since a lot of nerve endings are concentrated around the anus, moreover, the possibility of stimulation of the prostate arises.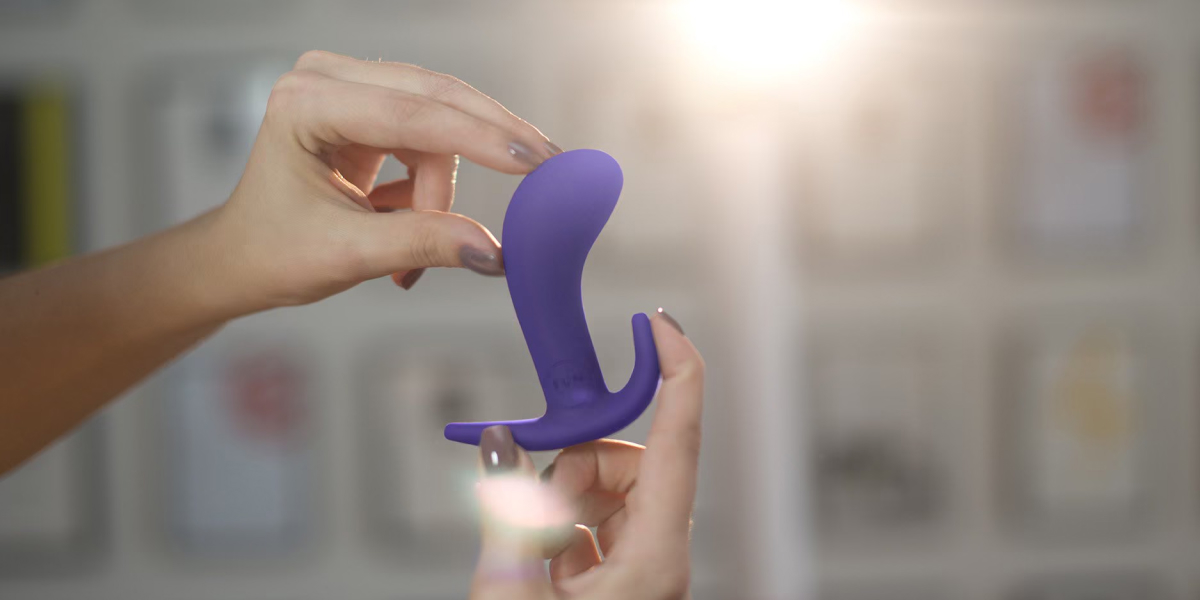 To try anal sex with a dildo, you need to choose a dildo of the corresponding size. Since most anal toys are not very expensive, you can experiment with different sizes and choose the perfect toy for yourself. First of all, you need to worry about not to damage the anus that can be carefully stretched by enjoying, but you can tear it if you apply force.
Be sure to use a lubricant, which is not harmful to the dildo. For anal sex, you need a phalloimitator with a wide base or formed testicles so that it cannot completely plunge into the rectum. In addition, it should be clean to prevent infection, and smooth, since the mucous membrane of the rectum is very tender.
Before using the phalloimitator, there may be a need to clean the rectum itself. For this, they make an enema, but usually a healthy diet with a sufficient amount of fiber and regular stool is quite enough.
Tips for women, how to help him for the first time
Before introducing a dildo, a man needs to be excited. Do this as usual when you feel that the man is excited, slowly start to enter the toy inside. To introduce a phalloimitator into the anus, it is necessary to relax it. If the nails are neat and smooth, use the lubricant and, massaging the area around the anus, enter first one, and then two fingers. The lubricant needs to be used with all sex toys intended for oral administration. Necessary Lubricate the phalloimitator itself, and the zone around the anus, with the help of the fingers, you can introduce a certain amount of lubrication inside the rectum.
If the dildo still does not pass, carefully press on him. As soon as it is possible to introduce it, the remaining resistance will be easy to overcome. For the first time, do not introduce too deep. Let the man get used to at least the introduced tip, you will need time to understand what depth you need to introduce a toy for maximum pleasure. When a man feels comfortable after introduction phalloimitator, Start moving the dildo at the most convenient pace for him. After a while, he will feel that the pleasure is gradually increasing, and the partner must constantly monitor the changes in the sensations of his man.