My first anal sex.

I'll tell you about my personal first experience. I still can't believe that I decided on it. I feel now otherwise. I don't know what to compare it with. Probably, it was very similar to a simple first sex. Nerves, excitement, fear of an unknown. I seemed to want to lose virginity for the second time.
My attitude to anal
Anal sex always seemed disgusting to me. From the very thought of him, I was uneasy. When my former partners tried to convince me of such a rapprochement or, even worse, pretended that «almost accidentally hit the wrong hole», I went crazy with anger. It was insurmountable Tabu for me.
But recently, one of my very liberated friend said that nothing gives her such strong orgasms as anal sex. She added that recently the pleasure was so strong that she screamed and could not control herself.
After that I had interest also try anal sex. I have been with the guy for more than 3 years, and I am sure that he – The same. The thought of new experience with him only added excitement to me. When I asked his opinion on this subject, I realized that he had long dreamed of anal.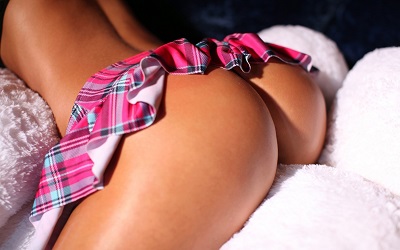 Anal sex – Like a ritual
It took me several days to prepare. Both physically and morally. We must not forget that cleanliness is a priority in sex. I decided to make an enema in case there were no surprises. In a day «initiations» I thoroughly washed my whole body. The guy too, and he bought all the necessary attributes in the store for this – grease And reliable condoms. At first we started as usual – petting, kisses, vaginal sex.
It was about allowing me to relax and not to strain so much. I should have been as excited as possible that anal penetration does not cause me severe pain. We decided that the day of start would be safer with «less stimulation», And the guy began to touch me there with a finger.
He smeared his lubricant and from time to time asked about my feelings. What I felt? Honestly, it was unusual and strange at the same time. On the one side – Unpleasant, but on the other – Excites in its own way. I gave the guy a green light and we continued.
And here is the first mistake
From fear of the unknown, I terribly squeezed my muscles, and the member could not enter me the first time. There was completely on my part here, because I could not relax proper figurative. We made several attempts, and before we succeeded, it took us 40 minutes.
At first I felt acute pain, But, if not for the delicacy of my boyfriend, it would be much more painful. He entered and went out slowly, without any sudden shocks. Therefore, when my first shock passed, I began to focus on a more pleasant sensation.
We changed the position to find the one from which there would be less pain. I felt best when I was lying on my stomach, and a pillow pile was under my hips. Of course, the orgasm from the first time could not be discussed, but I began to get pleasure after final relaxation.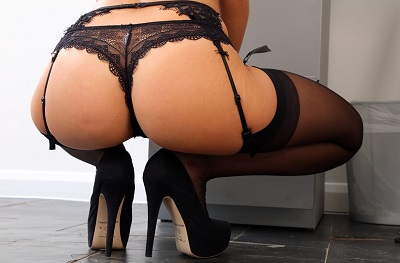 Did I am satisfied with?
In general and in general, I was rather pleased with the whole process than the other way around. I managed to get some pleasure, which means there is still where to develop. Of course, the whole next day I was haunted not quite pleasant sensations – It was very unusual to go to the toilet, and the hole itself was slightly ached.
The guy was delighted and would like to continue our experiments with anal sex. And for me the first time I was not as terrible as I once imagined it. Main – not to worry about anything and trust your partner. In pursuit of "Ulette" orgasms from my girlfriend's stories, I am ready to explore this new type of sex further for me.
Gorgeous find
Next time we tried with analgesic lubricant. And it was much more convenient for me! There was really no pain! It turns out that all negative sensations can be removed. Well, probably, I was not so afraid as for the first time, less strained.
Now I always choose an anesthetic lubricant. I still can't say that I love anal sex. But I try to find something interesting every time in it, I think that once I will even experience an orgasm.