Erotic games for two. What to play with a partner?.

To diversify sex life, many ways have been invented. And erotic games help in this. With their help, you can better recognize a partner, realize interesting fantasies into reality and again feel interest in intimacy. How to play such games?
Types of erotic games
Most erotic games — This is a collection of tasks that need to be completed. They are associated with flirting, undressing, sex. In the process, additional accessories can be used, for example, sex toys. There are several types of adult games:
For those who recently together.
For couples who have been living for a long time.
For companies.
All games are unique, and each allows you to spend several evenings very exciting. And such a game can be presented as a gift. How to choose them and how they differ?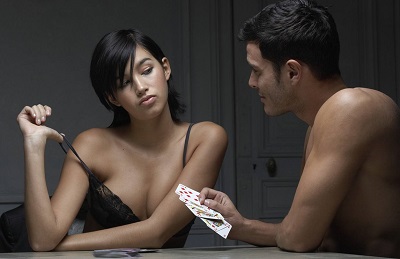 Fands for diversity
For whom: For people who want to revive their personal lives. They help to know the partner better.
How is the game: Participants take turns pulling out cards with tasks. The difficulty is different: from frank stories about sexual experience to the embodiment of oral caresses.
Fands make the evening very entertaining. The first tasks are not too frank, but then they become more and more piquant. In the final, even poses appear in the tasks that need to be tested.