10 reasons to buy a massager for sex.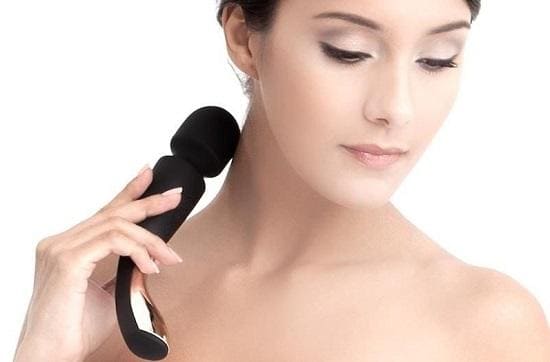 Why buy a massager for sex? Experienced users claim that this is one of the most convenient and practical sex toys. Application gives maximum pleasure. We have found 10 reasons to buy a sexy massager for any pair.
1. Orgasms will always be
You can enjoy every sex. This is especially true for women. Applying the massager during intimacy, it will be possible to experience an orgasm with any proximity. And someone will even be able to receive several peaks of pleasure in a row. It is only important to find the right application: massage the clitoris or other areas to get the maximum.
2. The massager complements the usual sex
You can use the massager during the prelude, touching different sensitive parts of the body. For example, caresses of nipples, abdomen, inner surface of the hips will not leave anyone indifferent. And the massager can be used during oral, vaginal and anal sex. By making familiar movements, they will be able to stimulate some areas on the body. Ladies more often choose clitoris massage, men – perineum or scrotum.
3. You can use for men and women
Vibration is pleasant for both men and women. But to someone she gives pleasant sensations on the eve of the orgasm, and someone reaches the peak thanks to the massager. It is important to find the moment when the sex toy helps to be excited, and when it pulls the desired ending. These are individual sensations. But both partners will be able to apply the device.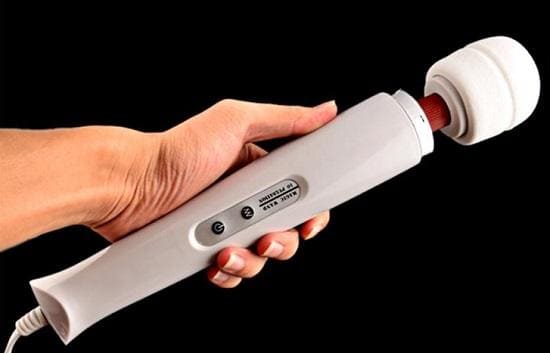 4. Massager is useful during masturbation
Even people living in a couple sometimes masturbate. And then a massager comes to the rescue. It helps to achieve sexual discharge in a short time. And also this thing that allows you to better know your body. Experiments alone make it possible to figure out what you like more. And then all the conscious nuances can be told to the partner to embody them together.
5. You can massage any erogenous zones
The massager was created for external influence. It is easy for them to touch the body areas outside. But today there are special nozzles that are permissible to immerse in a vagina or anus. Additional accessories make a massager with a submersible sex toy. And if you choose a nozzle with a special bend, then it will perfectly stimulate the point G in women or a prostate in men.
6. Easy to hide from children and parents
The massager does not look like a man's penis. Visually, this is a modest object that has nothing to do with sex. Such a thing can be in any house, and it can be left even in a prominent place. This is a convenient sex toy for families with children or parents. And modern massagers also work almost soundless, so even during use they will not attract attention.
7. Massager – the most powerful vibrator
Any massager can work with several speeds. The first, usually not too intense, subsequent much stronger. The more modes, the more interesting sexual experiments. There is often a powerful motor in such a thing, and sometimes not one to realize any user's fantasies to reality.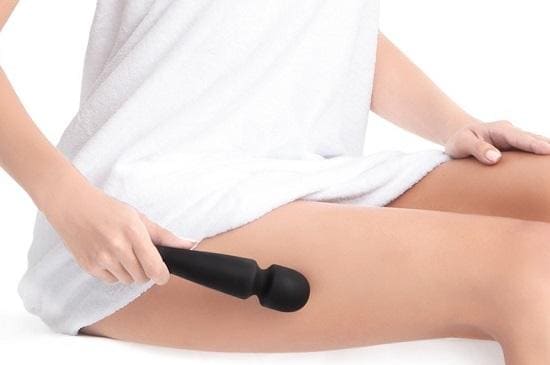 8. No problems with batteries
The most convenient massagers for sex work from a socket or from the battery. Of course, there are models on batteries, but they are used less and less. A powerful motor requires a lot of energy, and therefore rechargeable sex devices. But there is a big plus in this-you do not need to buy something additionally, there is no cost of nutrition elements.
The models that work from the network have a small minus. They cannot be taken with you where there is no electricity. And movements with them are limited by the length of the cord. But an ordinary extension cord solves the problem. And for trips to nature, it is better to buy a redlated model.
9. Suitable not only for sex
Massager can be used not only during sex. He helps to relax, relieves tension from the muscles. It will come in handy during stretching, heavy loads. It is permissible for the muscles of the back, shoulders, arms and legs. With slight intensity, it is even useful for anti -aging facial massage. Good massager is useful in dozens of situations.
10. Easy to travel
The massager is not of interest in the inspection of baggage. In airports or stations, such a thing does not become a reason for a grin at the guard. You can take it with you on any trip, and then enjoy pleasure at any point in the planet.
A massager is one of the best vibrators. He has a lot of advantages over other sex toys. You can buy such a device at any stage of the relationship, it will allow you to make something new into the proximity.