How to choose a dildo.

Believe it, you want not, but the phallimitators have been used since ancient times, and since then they have changed a lot. The choice of a suitable dildo can turn into a difficult task, especially given their huge selection. Dildo are of different sizes and all kinds of forms, and this is their undeniable advantage. The texture can vary from smooth to sinewy, bugrous and ribbed. Some have suction cups, they can be attached to the surface and sad.
There are also phallimitators that can be used with belts as a strapon for lesbian or heterosexual steam. Sellers argue that a third of the dildo sold with belts are used by the most ordinary traditional pairs. Such phalloimitators can use men, making a double penetration into the partner possible.How to choose a dildo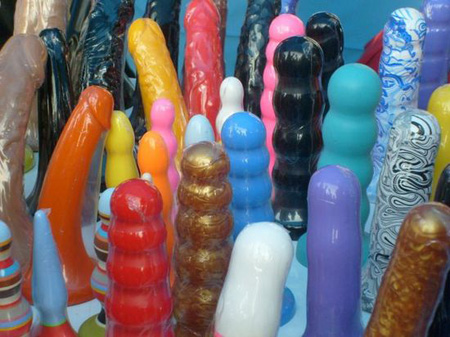 How to do it
The main factor that you need to pay attention to when choosing sex toys is their safety. Therefore, the dildo needs to be bought from high -quality materials from trusted manufacturers.
The most common mistake that is usually made is a miss with size, and this is one of their main characteristics – If you buy too small, He will not be able to satisfy you, and you cannot use too much. Any decent store indicates the size of the phalloimitator, but still difficulties arise. Here are a few tips to understand which dildo you need.
The easiest way – compare with a partner member or a toy that you already had. But since even the most excited penis during sex becomes now more firmly, then softer, then measurements are still approximate. If you have to buy the first phalloimitator in life, then try to determine the desired size with your fingers. Take a tailor's meter and wrap it around your fingers to determine the volume or simple ruler measure the diameter.
You can use even unusual items, for example, a cucumber or carrot, and perhaps you will prefer Tsukkini. In this case, the vegetable gives a wide field for fantasy: from the long one you can make a short, from a thick thin, you can cut the head. Only they must be washed well and pull on them a condom, so as not to bring any bacteria. And when experimentally, you will understand that this is your size, measure its length and width (diameter). Remember that when using a dildo with a belt, its length will decrease by 1-2 cm.
Most of the phalloimitators are made of elastomer (gel), silicone, cybercoa, acrylic or glass. Each material has its pros and cons of.