How deep to take a member during a blowjob?.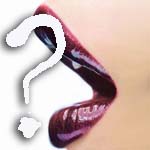 . In fact, taking a member during a blowjob deep in your mouth is not difficult, but for this it is necessary that your throat perceives its presence there.
The penis is flexible and is able to bend . Your throat first of all seeks to free itself from such an invasion and immediately tries to push the member out. To overcome the gag reflex, it is necessary to relax the throat with uniform and deep breath and periodically swallow the saliva that has accumulated in the mouth – this will help weaken the gag reflex. The following method will help you learn to learn this: suck a few tablets (instead of tablets you can take a sip of tequila) that reduce the sensitivity of the throat, and then practice using the phallimitator, banana, or something like that . Almost all women who want to learn how to take a member deep into their mouths during a blowjob can learn this, but this requires patience, practice and perseverance.
As soon as you master the blowjob technique and learn to take a member of a man deep into your mouth, this will not cause you unpleasant sensations. You can try out two ways: "throat by member" and "member in the throat". Method of "throat on a member": a woman moves her head back and forth, plunging a dick into the throat to the entire possible length. Method "member in the throat": a man with tremors enters your throat with his member. Most women prefer a method of "member throat", because in this case a woman controls the depth and pace of diving. Method "member in the throat" requires more trust and contact with a man. Which of these methods you use, it should be convenient and pleasant for you. If you don't like something, stop.
Well, with the question of how deep it is to take a member during a blowjob, we figured out. And what to do when a man will have an orgasm and an ejaculation behind him? What to do? Whether to swallow sperm?
Want to perfectly master the art of a deep throat blowjob? Watch the teaching video manual "How to make a deep blowjob".