Oral sex hygiene – 4 safety rules.
In order for everyone to immediately correctly understand what the hygiene of oral sex means and what we are talking about in this article, I remind you of the meaning of the word "hygiene":
Hygiene – This is a set of measures aimed at maintaining human health.
Therefore, today we will talk about measures that contribute to healthy oral sex – a safe blowjob and cunnilingus.
In the heads of most people, the opinion was rooted that oral sex hygiene is limited only to ensuring the purity of the genital organs of the receiving side, that is, the purity of the one who is made by blowjob or cunnilingus. By the way, it will be useful to know:
How to make a blowjob – complete guidance on blowjob
4 reasons why men love a blowjob
How to do kuni – 12 clitoris lizania techniques
8 errors of cunnilingus that men constantly make.
This is all undoubtedly correctly and correctly (we will talk about this below), but in this article we intend to highlight several more aspects of this issue, which, unfortunately, are rarely mentioned by other sources, but which everyone should know about.
1. Pure and healthy mouth
Let's start with the most rarely mentioned rule, which few people have heard of. This rule is a pure and healthy mouth. For some reason, everyone is always more concerned about the health of what to be under panties, forgetting about the health, condition and purity of the 2nd participant in oral sex-about the oral cavity. And now you will learn a few interesting and important facts that will make you think and begin to treat oral sex more serious and careful.
Mouth – the dirtiest sex cavity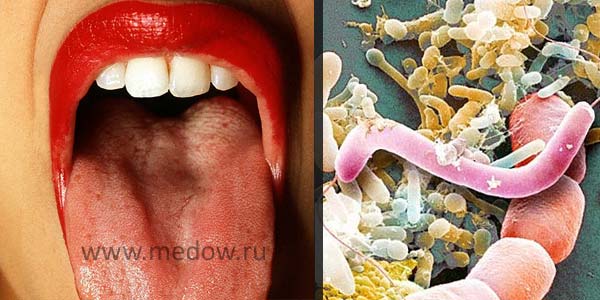 About 200-300 different bacteria lives in the oral cavity, among which there is part of as saprophytic bacteria (relatives and beneficial to a person) and pathogenic (our enemies), pathogens of various diseases.
As for many, this is strange and even wildly sounded, but the oral cavity is the dirtiest cavity of all that can only be used during sex. Even the anus with the rectum, which participate in anal sex, are an order of magnitude inferior in this oral cavity. What does it mean dirty? The largest number of varieties of bacteria, including pathogenic ones, which are aggressive in relation to our body, lives there. This is one of the very important points that almost no one mentions when it speaks of oral sex hygiene.
Where does the pathogenic microvlora come from in the mouth?
Firstly, through the mouth we constantly breathe and all viruses, microbes and other pathogenic organisms hanging in the air, settled in our oral cavity and nasopharynx. Secondly (which is more significant), our mouth is the entrance and place of primary food processing. And the teeth with which a person grinds food often becomes the main nursery of these bacteria, since each time chewing food, part of it remains between his teeth in any way, which becomes the cause and means of existence for that pathogenic microflora that came through air and food.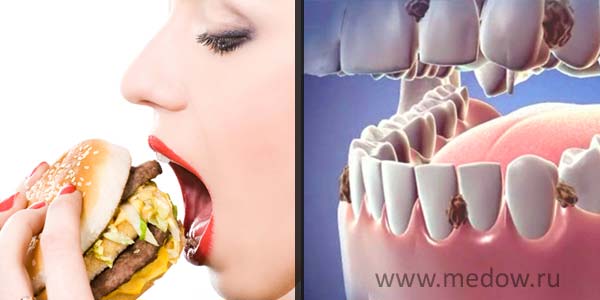 Why then we ourselves do not suffer from her? Because we have immunity – a powerful protective mechanism of our body, which controls the development of foreign microflora in our body. And until he copes with this, we do not feel the influence of their presence in our body.
Which affects the number of aggressive bacteria in the mouth?
Their number affects:

The state of immunity is if the immunity of a person is in order, it controls the development of pathogenic organisms, not allowing them to multiply greatly and gain quantitative superiority over their native microflora. It provides the normal ratio of native/alien microflora, which is the key to the health of teeth, gums and other tissues and oral systems.

Food products – a food that we consume very much on the microflora of the oral cavity. The more people eat protein foods (meat, cereals, cheese, cottage cheese), sweet (confectionery, sweets, chocolate and.T.e), flour (sweet buns)-all this fills the acid-base balance in the mouth towards acidification. And the sour environment is an ideal environment for the development of pathogenic microflora, including caries, which we will also talk about now.

Sunning tooths of caries – is a consequence of malnutrition and (or) a malfunction of metabolic processes in the body. As a result, caries also becomes a nursery of pathogenic microflora, which is assembled in the paired areas of dental enamel. And if the holes become very large, they begin to clog with food and accelerate all negative processes. And the more teeth struck by caries, the more aggressive the general environment forms in the oral cavity.
Oral oral sex hygiene
All of the above indicates that before oral sex you need to take care not only about the purity of the genitals, but also about the purity of the oral cavity of the giving side, that is, the one who makes a blowjob or cunnilingus. See also:
Blowjob technique – 30 slaughter techniques and blowjob methods
The real reason why girls do a blowjob
How to lick the clitoris to a girl – cunnilingus lesson
Language training for cunnilingus
Therefore, from the point of view of oral sex hygiene, in order to make safe cunnilingus or blowjob makes sense to preliminarily conduct the following events:

Do not eat acidic foods and not drink sweet drinks – we have already given a list of such products above. So they should not be used before proximity. Firstly, they will quickly spoil the freshness of your breath (you will not immediately rush into your underpants to your partner, everything will start most likely from kisses), and secondly they create a favorable environment for the propagation of pathogenic organisms in the oral cavity, which increases the risk that from the fact that fromyour saliva aggressive microflora will fall on the genitals of your partner.

To clean the teeth as much as possible – no matter how ridiculous it does not sound for many, but this procedure really makes sense if your partner's health is not indifferent to you. At least rinse your mouth with simple water will already give a positive effect and make a blowjob or cunnilingus safe.
It is especially important who has low immunity!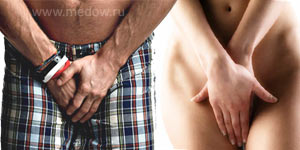 Particularly important is the partner's pure mouth to become men and women in whose local immunity in the genitals is reduced (as a rule, this happens against the background of a general reduced immunity). It manifests itself in the form of frequent redness and rashes on the head of a penis (balanopostitis) in men, and in women of thrush and the like. And contact with the "dirty" mouth can contribute to exacerbation and resuming the inflammatory process. Therefore, if you know that your partner has similar problems and your health is not indifferent to you, adhere to the advice of the above, thus providing safe cunnilingus or blowjob.
Come on you … From this no one was dying yet!)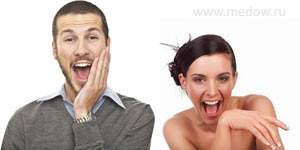 Of course, the issue of pure mouth, as one of the rules of safe oral sex, is not vital and, as a rule, not only few people know about it, but even if he knows, then he rarely does anyone. And what can I say when a wave of passion suddenly suddenly covers with the head of you two!) What is the toothpaste and brush …)))
But if many can wave their hands on compliance with the purity of the oral cavity, then I advise you to take it more serious to the next rule, since it will depend on its implementation, what kind of oral sex will be pleasant and desirable from the side of the giving or painful test.
2. Washed genitals – the main rule!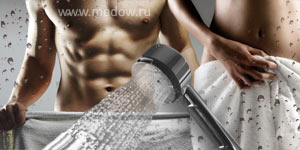 Already we talked about the hygiene of oral sex, I think it will not be superfluous to remind you of the most important rule – the rule of pure genitals. If you ignore it, then this will first be disrespectful of your partner giving you oral affection, and secondly, it can forever discourage your partner to make you blowing or cunnilingus.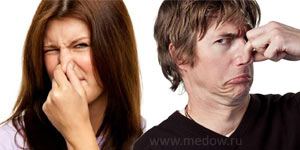 The fact is that the cousy and the smell of a long time not washed genitals, believe me, gently put it, does not delight. In more detail about the taste and its reasons, I spoke in the article what kind of member tastes. It is also worth noting that everyone has a taste and smell after a long absence of a shower will differ due to the characteristics of each individual organism. This is approximately the same as with the smell of sweat. Someone has it "nuclear", and someone has almost neutral.
What if oral sex is planned, but there is no soul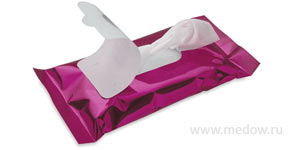 And now we will consider quite an ordinary case when everything goes to sex and oral affection is quite possible. And this is not your permanent partner (or permanent-it doesn't matter), you (her) with him (her) are for the first time and for some reason you cannot get into a bath. Then you need to try to take some alternative measures, if everything goes so well and put it off for later, well, I don't want to.
In this case, you must always have wet wipes with you with which you can easily refresh your genitals. Napkins will help to eliminate not only unnecessary discharge, but also give a pleasant smell to your genitals. Many will probably have the question of how where and when I will do it. Everything is actually just. Sleep to the toilet for a moment, put yourself in order and boldly act, being sure that your taste is now in perfect order!)
Wet napkins are an excellent alternative means of oral sex hygiene, they will easily fit as a male pocket of trousers and even more so in a female handbag.
3. Hygiene of the mouth and genitals after oral sex
This rule concerns both sex with a permanent partner and not constant. After cunnilingus and blowjob, it is necessary to wash the genitals and mouth, taking a shower or at least treat the genitals with the same wet wipes, and rinse the mouth with water. And in case of contact with an unknown partner, it is necessary to resort to more serious measures – disinfection (rehabilitation) of the genitals, but more on that below.
4. Safe oral sex – protection from STDs and HIV (AIDS)
Speaking about oral sex hygiene, it is impossible to circumvent the theme of protection against STDs (sexual diseases) and HIV (human immunodeficiency virus) or in other words AIDS (AIDS syndrome).
This is perhaps the most important of all of the above, and it is precisely on this, to a greater extent, the safety of blowjob and cunnilingus will depend.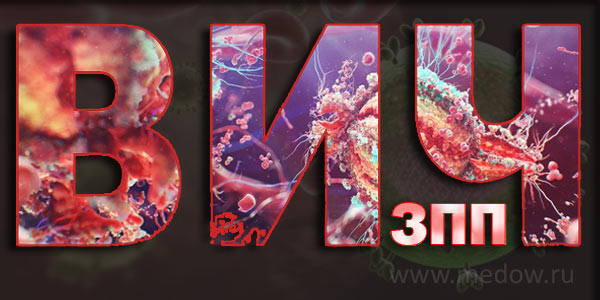 There are many disputes about the percentage of the risk of SPP or HIV transmission through oral sex. But definitely one thing – there is a risk. And believe me, it will not matter to you at all 1% or 50%, if you God forbid in this number you will fall into this (pah-pah-pah over the shoulder and tuk-stroke in a piece of wood). Therefore, if there is a risk (whatever it is), you need to take all possible measures and means in order to exclude it.
Wednesdays through which HIV and SPP are transmitted
Blood, vaginal lubricant and seed fluid are the medium through which HIV is transmitted and this is the environment that participate in oral games. Vaginal lubricant for cunnilingus, seed fluid with blowjob, and blood in both cases, since any wound in the mouth (bit the tongue, injured the gum with solid food, etc.e) can cause transmission or infection. By the way, as for the seed fluid, which is the HIV transmission environment, which is why the blowjob with the ending (ejaculation) in the mouth is more dangerous than without ending. Keep it in mind!
Safe oral sex measures
Oral sex hygiene provides for the following measures to prevent HIV and STD infection:
A proven permanent partner. You must be confident in your partner. Try to avoid random sexual intercourse with dubious partners that you do not know at all. Remember that randomly succumbing to your sexual desires, you can regret it for the rest of your life. Therefore, be careful when choosing the one with whom you will share carnal joys – do not lose your head.
Condom. If it comes to a blowjob with an unknown partner or partner, it is very important to use a condom. Although it will not provide 100% protection, at least it will minimize the risk. Yes, the sensations are not at all the same, but you decide what is more important to you, a fleeting pleasure, which can be hundreds of more in your life or health, which unfortunately one thing.As for cunnilingus, doctors usually advise using latex napkins or condom as a contraception (cutting it on one side and turning it out like a napkin). Well, personally, I do not quite imagine how all this will happen and what pleasure a couple from such torment can get. In addition, according to the same scientists who are based on statistics, cunnilingus is the safest of the types of oral sex and sex in general. Therefore, it seems to me it is easier for them not to deal with it at all if you are not sure of something and are afraid or resort to the next means of protection.
Emergency measures in case of unprotected oral sex. If it so happened that there was contact with a new partner in which you are not sure, it is necessary to disinfect the genitals or mouth with some antiseptic according to its instructions. Preparations such as Miramistin and Chlorhexidine have proven themselves well. Again, this will not provide you with 100% protection, but the risks will significantly reduce.
Perhaps this is all about to say about the topic of oral sex hygiene. Finally, I would like to advise not to neglect the above tips and appreciate your health, because you have one thing.