Wet blowjob technique.
If you strive to give your man the highest pleasure, which he will not forget soon, then you need to remember the technique of wet blowjob.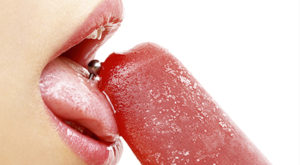 Wet blowjob is inherently nothing special from the traditional oral sex from the girl, but there is abundant moisturizing all male dignity and active work with hands. This moisture contributes to the fact that your lips and fingers will be more tender and carefully gliding over his cock, and this will deliver an unforgettable sensation.
To use a wet blowjob technique, it is enough to go through several stages:
We interfere in the mouth of the still "sleeping" member and well cover with our saliva, performing familiar movements up and down. Here you will begin to feel how a member "wakes up" and begins to harden, increasing in size. After its dignity is in full combat readiness and sensitivity to touches will become less, you can squeeze your lips more and even slightly bite. It is important for the girl to remember that saliva should be in abundance! If there is little it in the mouth, then you can replace it with lubricant for oral caresses, and it is advisable to take it on water -based;
Continuing to hold a partner's member in the mouth, we use hands: it is necessary that they are also abundantly lubricated for the sake of pleasant sensations. At first, all movements should be tender and neat, so as not to hurt a man. Then caress the bridle and head of the penis with your tongue, and grasp the moisturized member with your hand and make it reciprocating movements. You can do this at the same time with two hands and even in different directions: it will give your fantastic pleasure to your man precisely if saliva or lubricant will be present in a very large amount. Do not forget about the change of poses: men are very fond of watching how they are done wet blowjob. Try several provisions so that he sees his wet member in your mouth from different angles (for example, lying on your back or standing), a good view of a wet blowjob will additionally stimulate its excitement. Pay the most attention to the member's head most of all, because this is the most sensitive place for men. It must be sucked like a lollipop, remove small circles with the tongue and suck the bridle;
For some reason, during a wet blowjob, many girls forget about testicles. Flows brings to men bring strong pleasure to men, but with them you need to be neat. After abundant moisturizing the testicles, you can kiss and suck them, but you need to do it especially tender. You can parallel to lick the head of your partner's member, and play your fingers slightly with testicles. Lasks can be used in the reverse order: to work on the scrotum with the tongue, and put your hands on the member and move them along the trunk and head;
You can finish wet blowjob in several ways: go to traditional sex or bring a partner to orgasm. If you are ready for the fact that he will end in your mouth, then continue confident and rather quick movements with your lips and tongue along the barrel, periodically adding one or two hands for additional stimulation. But make sure that in a fit of passion your teeth do not accidentally hook the genital organ of your man! When you feel the wet cock tensing and slightly pulsate under your tongue, then increase the pace and continue until the onset of ejaculation.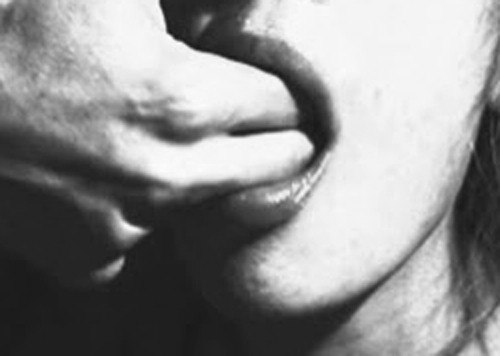 The most important thing in any movements of this blowjob technique is abundant moisture, because this is why such a blowjob with the tongue is called wet! When fulfilling all the above points with initiative on the part of the girl, we guarantee incomparable pleasure and gratitude from your man.