Why don't I feel an orgasm from cunnilingus?.

Finally managed to persuade his young man to cunnilingus, it remains to relax and enjoy the process. But five minutes pass, ten, half an hour, an hour, but there is no orgasm all. And the man begins to frown with displeasure. So you can discourage his desire to have oral sex for a lifetime. Why is not possible to finish from Kuni?
Reasons for the lack of orgasm from oral caresses
The first thing that comes to mind – frigidity. Such a diagnosis, they say, can be safely given up to 40% of the country's female population. In fact, frigidity – This is an exceptional physiological inability to experience an orgasm, and it happens only in a few percent of the fair sex. So you should not blame yourself first of all in the inability, even if the partner is a superpowered in sexual affairs. Each woman is unique, you need to select her key to her and open every night again and again.
Orgasm during cunnilingus may not occur:
If a woman does not trust a partner or he simply does not excite her — psychological obstacle before receiving pleasure;
A man does everything according to an outdated scheme, as, for example, his previous partner liked him. There is already a physiological reason;
The partner makes cunnilingus for the first time in his life and only in books read, where the clitoris is located – Inexperience and fear of seeming inept, uncertainty in their abilities are triggered;
If a man acts rudely or at the wrong pace, too quickly alternating movements and caresses with his fingers — It may be unpleasant or even painful;
A woman is more likely to experience a clitoral orgasm with vaginal or anal stimulation — Kunnilingus simply does not start as much as traditional penetration;
A partner cannot step over a stereotype «uncleanness» And «immorality» oral sex;
If the partner has not shaved a beard or mustache – Many experiences tickling or pain from the touch of a beard, and then it is definitely not to orgasms;
If distracting factors are present – Parents in the next room, children who are about to wake up, loud music from neighbors, extreme conditions.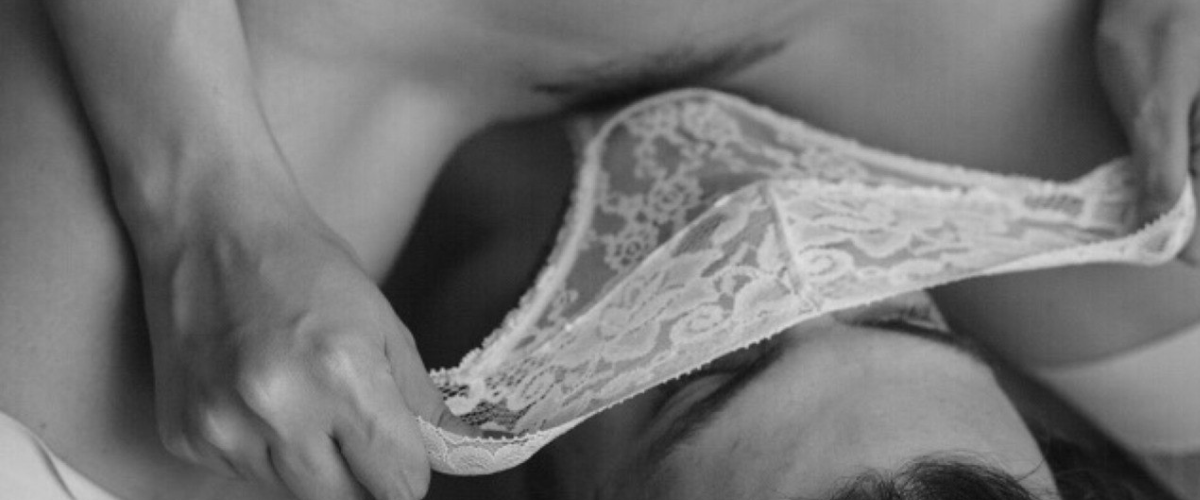 For a woman, an orgasm — not so much a physiological process as a psychological phenomenon. Its appearance begins in the brain, the reasons for its absence are also hidden there. Sometimes it is enough to imagine bright pictures a la porn or hear a dirty word from a partner, see the tension of its genital organ or unexpectedly feel a finger in the anus and here it is, a bright and unforgettable orgasm!
How to learn to end from cunnilingus
Everything is individual, but here is what experts advise:
Do not wait for an orgasm, he must come unexpectedly, not from under the stick, and because it is a logical completion of sexual intercourse, not to focus on the very idea of finishing;
Try to study all kinds of erogenous zones in your own and partner — stroking every centimeter of the body, biting, touching the tongue, silk scarf, beads or satin ribbon (you can even then make a map of erogenous zones);
Combine cunnilingus with stimulation of the vagina and anus by the phalloimitator or vibrator;
Frankly talk with a partner and try different stimulation options, show what you like the most;
Take the situation completely into your own hands and direct a partner, become the commander in chief in bed battles — After the first orgasm, it will become clear what and how to do;
Change a man — Alas, sometimes this advice is more effective than all previous ones, the partner should react sensitively to the state of the partner and want to learn how to give her pleasure, and not accuse her of frigidity.
Another word, sex should not be perceived as an exam, where the test is put only after an orgasm partner receives. If you want to achieve discharge precisely from cunnilingus, you will have to work on yourself and on a partner: to study your erogenous zones again, try to use different techniques, poses, types of caresses, change the pace and power of presses.