Erogenous zones of a man and what to do with them.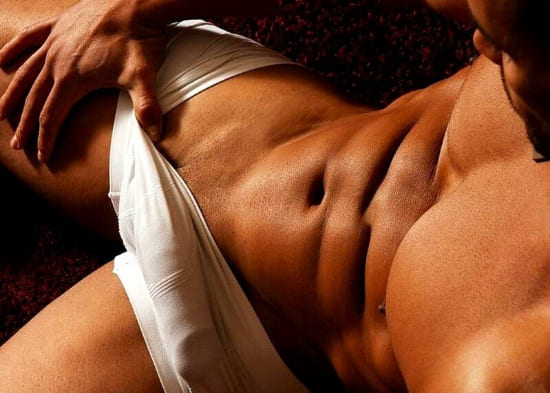 Everyone knows that female excitement is much more difficult to achieve than male. Give us romance and atmosphere, and preferably sex toys. In general, the stars should come down, and Neptune to be in the third phase (no matter what it means). It is not sacred that there are many instructions on how to excite a girl: where to stroke, where to bite, in which place to take a tongue … Naturally with amendments to individual preferences. But for some reason they often forget about men. Yes, of course, the main erogenous zone is a inguinal region, a scrotum and a penis, but how is the rest? In this article we will introduce you to the body of a man. Yes, yes, it is precisely we and it is virtually through the article, even if you have a man for a long time. What is the point if you do not know his erogenous zones? Read to the end, because the better he is during sex, the more he tries for you;)
The main erogenous zone of a man (however, like women) is the brain, and this is the absolute truth.
Do not be surprised and stop imagining paintings on the opening of the cranial box, the brain can be excited in different ways. For example, with the help of visual stimuli.
Beautiful linen or you will help you with this Erotic costumes, If your loved one has preferences in role -playing games.
The choice is limitless.
From a full -fledged set of linen, which includes a bra, a belt for stockings and panties, to Catsuite.
An amazing lace set Jessie from Casmir will make you stunning for any man and emphasize the most delicious parts of your body.
Overalls from Obssessive will do the same, but will not make you suffer with a lot of details. It is not even necessary to shoot it during sex;)
Well, if you are the owner of more magnificent forms, there is a special sexy for you Collection of linen Great sizes.
Combination Soft Line Veronika, For example, will focus on the eroticism and appetition of your figure!
To create an atmosphere, you can also use massage candles, They will fill the room with pleasant incense and add romance.
The manufacturer easily copes with this task Shunga.
What are the aromas only Green tea And Drunk chocolate!
There is nothing better for increasing excitement and proximity between you.
And if you want more piquant tastes, then Petits Joujoux With pomegranate and pepper are much better.
The astringency of the fruit and the severity of spices together give a unique result. Do not forget that these suppositories are massage, which means they consist of special oil, which heats up from the fire. Do not worry, it will not burn the skin. These candles will help you not only in the excitation of his brain, but also in the stimulation of other erogenous points!
When you are both already excited from each other alone, when he is struck by the on the spot of your figure in brand new linen, when you already want to … you can touch it.
Yes, do not pounce on each other right away. Turn it a little, moving from one erogenous point to another.
Start from above. Okay, I allow you to kiss, but do not get too carried away, otherwise miss the entire program of the intensity of passions and bringing sexual desire to maximum. And this is even more pleasant!
While kissing, you can stroke his neck and climb your hair with your fingers. This is one of the most pleasant male erogenous zones.
You can experiment: slightly run the fingertips on the head, and then with the nails (only lightly), holding at the roots of the hair, gently pull for them, it excites very much – and not only you;)
Kisses can be combined with stimulation of earlobes or a whisper of sexual phrases. True, this can be tickled, so you need to carefully monitor what you are doing, and the reaction to this.
By the way, you can diversify your kisses. Lips are the next erogenous zone.
Shine "Divine pleasure" From Shunga with the taste of champagne and strawberries, not only decorates your beautiful face and make lips erotically chubby, but also give new unique sensations. After each kiss, your partner will feel a light breathtaking tingling and warmth on the skin. Ideal for studying the erogenous zones of a loved one! Shine will not let you down with oral sex;)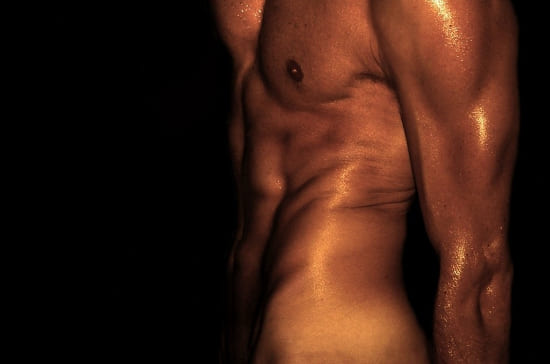 Do not forget to periodically ask him whether he is good from certain actions, this is very important!
Surers unobtrusively that your stimulations are pleasant to him: "How do you like it?" or "This is how it excites?".
Naturally, if the answer is negative, stop what you are doing now, and proceed to other erogenous zones and stimulations.
Well, we go down below.
Breasts and nipples in some men also respond with excitement from each touch.
Papillae, of course, are not as sensitive as in women. You can try them "roll" open with a palm, like small beads. Or use your tongue. Take your hands on your chest, it's always nice.
The zone from the navel to the inguinal region is one of the most erogenous in men.
This works like this in their brains: if the girl is already there, then it will soon get to the penis. But there is nothing more pleasant than a disturbing anticipation!
Almost everything that you do there will excite. Use your hands, tongue, lips with a special brilliance, which has already been mentioned above, give the will of fantasy.
But nevertheless, not on your desires, but to the reaction of the partner.
Your man looks at you incomprehensibly and indifferent? Do something else. You see that he is already languidly breathing or even groans? Continue in the same spirit and experiment with intensity. Everything is simple!
Yes, he is already looking forward to how you remove jeans and underwear from him, and you begin to engage in passionate and unbridled sex, his imagination excites from the mere thought of this ..
But still, freeze (in a pleasant sense) of it a little more;)
The back is also one of the main centers of pleasure. Surface, spend easily nails, kiss and bit, the main thing is that he likes. Do not forget to use Massage Oil.
Gradually going down to the ass, you can postmulate the anus. Unless, of course, a man does not mind.
In general, in all actions, mutual consent is invariably important.
The anal ring is surrounded by many nerve endings, so even stimulation with a finger can take to heaven.
And if you are squeamish or you have a new manicure, then you can use small cork, with a diameter of not more than 3 centimeters. They simulate a finger perfectly.
Use something like Hot Planet Unicorn S or Slim ANAL PLUG from Lola Toys.
Hypoallergenic pleasant material will give only pleasure.
You can experiment with Vibropuls, which, probably, is already in your arsenal.
Tango from We-Vibe or Vibrating Bullet by Pornhub will actually affect sensitive nerve endings, bringing to ecstasy.
Everything, now enough to torment him with expectation.
Get rid of underwear and Go to the most pleasant male erogenous zone. Penis, scrotum and crotch.
Yes, there is such an erogenous zone as a crotch, and in no case should you forget about it. You might even say that it is too nice to forget;)
With a penis and a scrotum, everything, in principle, should be known. Oral affection or sex itself will be ideal for stimulating these erogenous zones. Although the blowjob can diversify lubricants With different effects.
Firstly, they can be tasty.
For example, Durex With strawberry taste Or Jo Gelato with chocolate and mint. Very pleasant lubricants who will make a blowjob process for you more pleasant.
But if it is more pleasant for you, then it is more pleasant for him.
From these rich tastes I want to suck and suck! Secondly, there are all sorts of effects such as warming up, like WET FUN FLAVORS, and cooling, like Swiss Navy Cooling Pepermint. This will add diversity and accelerate orgasm.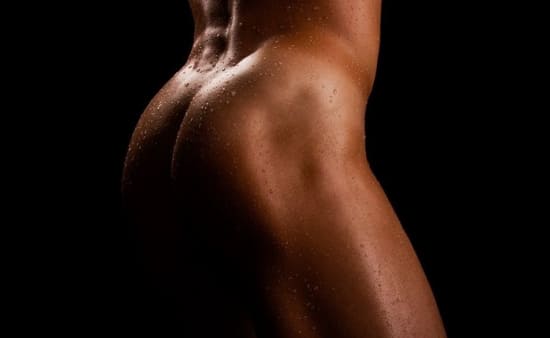 The crotch is a area of sensitive skin between the scrotum and the anus.
You can lightly drive your finger back and forth during oral sex, It will be amazing for him.
In addition: there are special toys that are aimed at stimulating this sensitive area.
Erective ring We-Vibe Verge It will provide not only a stone riser and a longer sex, but also the vibrationimulation of the cherished erogenous point.
A special process is designed for the clitoris, but you can use it for the crotch. Not all pleasure – ladies!)
A rechargeable toy from a very pleasant to the touch of material with many modes and vibration speeds will quickly become a favorite of both of you!
Very common Prostate massagers, which have a separate process to stimulate the perineum.
A striking example will be, perhaps, The P-Wand from Doc Johnson.
Feel the stimulation of the most pleasant erogenous points at the same time!
The male body, like female, is full of erogenous zones and points that should not be overlooked during sex and preludes. You can be a master of penetration sexual intercourse, but this does not mean anything without high -quality preliminary caresses.
Study the body of the partner, carefully paying attention to his reactions and sensations from your actions.
Remember especially pleasant places and experiment with stimulation.
Everything is simple! Delivery to a beloved man strong pleasure is a very attractive pleasure.
And remember: the more pleasant to him, the more pleasant it will be for you;)