How to make artificial sperm?.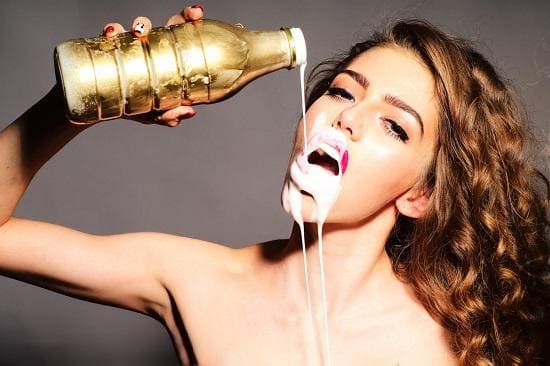 How to create artificial sperm at home? This can be done from improvised materials that are often found in the kitchen. They boil sperm using starch, flaxseed and other ingredients. What is it for, how to store the composition later – read on. The best recipes for perfect sperm in our article.
Why use artificial sperm
Scientists generate sperm to solve the problem of infertility. They are trying to create spermatozoons capable of fertilization. While experiments are put on mice, but someday it will affect a person.
In everyday life, artificial sperm is used for sex toys with ejaculation. The composition included in the set quickly ends, and you have to independently make a mixture for orgasm.
Similar compounds are used in porn. When a huge amount of ejaculant flows through the body, it may turn out that this is precisely an artificial composition, specially welded for beautiful frames. A natural product is not enough, so the generated.
What natural sperm looks like?
The seed fluid of men can be different. It differs in several parameters:
Density. It happens liquid and thick, it depends on the moment when there was a previous ejaculation. The more often, the more liquid the composition seems.
Color. Differs from transparent to white. Many factors affect this parameter, even an emotional state is important.
Smell. It is individual, someone has a little noticeable, others have a strongly expressed. Each person has his own aroma, and this affects sperm.
Taste. Depends on what the man eats. The more in the diet of fruits and vegetables, the tastier biological fluids.
Making artificial sperm, you can create a different texture. One will drain well, the other looks great on the skin. Even the color can be different, so there are many recipes, the result of their application is not the same.
How artificial sperm is used in sex toys?
Phalluses with ejaculation is an opportunity to feel a stream of warm liquid at the time of enjoyment. This is interesting to those who have a fetish for male orgasms. Such sensations are very realistic, copy real sexual intercourse.
Such phallos provides a container for sperm. A finished product is poured into it, and at the right time it splashes out. To do this, a pear is compressed, which regulates the splash. All this looks very impressive. You can make a strong stream or slow leakage.
One ejaculation requires 10 to 50 ml of liquid. But if you use water, milk, the effect will not be as interesting as from the use of artificial sperm.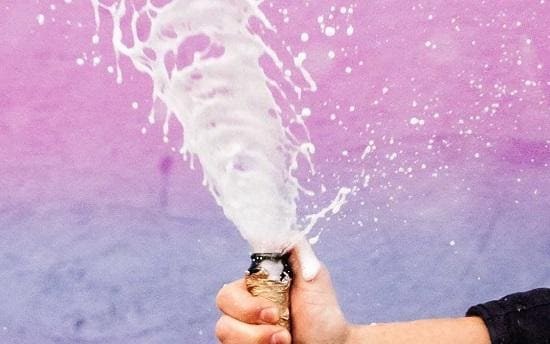 Simple recipes for making sperm at home
There are many sperm recipes for sex games. There are complex and simple. First, the most affordable.
Recipe 1. Cum from the lubricant
A water-based grease can be turned into sperm in 1-2 minutes. It should just dilute it with water to the desired consistency. It is better to use warm liquid so that the imitation is the most realistic. Use such a composition immediately after manufacturing.
What lubricant is suitable? Transparent gel – the perfect basis of such sperm. The presence of aroma can be a pleasant addition. If the smell is not needed, you need to take grease without it.
Recipe 2. Cum from starch
It will take 250-300 ml of water and 2 tablespoons with a hill of potato starch. From these ingredients, a jelly is cooked, perfectly replacing sperm.
Starch is poured 100 ml of water temperature water. The remaining 200 ml is put on fire. . Bring the composition to a boil.
It is necessary to cool the jelly before use, so that there are no burns. It is ideal to pour it into a thermos so that the temperature of the mixture does not fall below 40 degrees and is the most realistic.
Complex recipe for making an ejaculant
If the consistency does not seem natural, you can resort to another recipe. It requires more time to prepare and more components.
1 cup of rice and 0.5 cups of flaxseed seeds are washed under running water.
The mixture is poured with water-500-700 ml will be enough.
Boil over low heat for 15-20 minutes, until the rice becomes soft.
The liquid from the "porridge" is drained, a tablespoon of starch is added to it.
Everyone is mixed well and let it brew for 10 minutes.
Rice with flax throws out.
.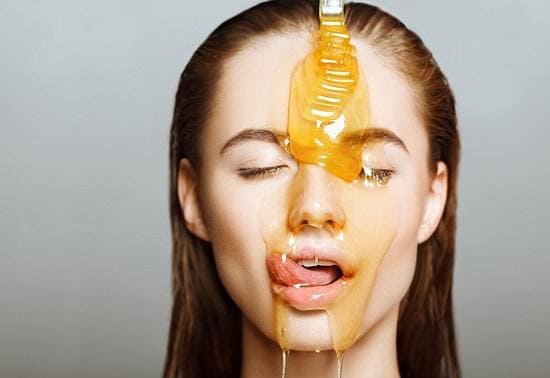 .
It turns out a white thick liquid, similar to the seed. To give her even greater realism, you can add a pinch of salt. In the manufacture, 100-200 ml of fluid of the desired consistency is obtained.
You can use artificial sperm for two days, then it should be thrown away and brewing a new.
Dangerous recipes of artificial sperm
A large number of sperm recipes with a mass of ingredients are found on the Internet. Many of them can be dangerous for health. If it is cooked only for entourage, you can use it. But if it is planned to place it inside the body, for example, in the vagina or anus, you need to be more accurate. The following components are dangerous when it enters the mucous membrane:
Yogurt and other dairy products. They can be visually similar, but not intended for internal use. Dysbiosis is a minimum side effect, and inflammation is also possible.
Body lotion. It is also needed only for external influences. It is forbidden to introduce inside.
Shower gel or shampoo. Can start foaming in the process, which will ruin the frame. Prohibited for immersion in the body.
Sweet products. Condensed milk, honey and other things cause candidiasis. If they are in sperm, it cannot be applied to the mucous membrane.
Banans. Fruits can also cause irritation, even ulcers on the skin may occur with frequent use, which is very dangerous. You can not use them to lubricate and create a seed.
Saliva, oil, petroleum jelly, children's cream for creating intimate fluids are not suitable.
Cum
You can use a lubricant with a sperm smell for phalluses with ejaculation. This is exactly what Tom of Finland has released. This is a lubricant, but it is also suitable for simulating seminal fluid. If desired, it can be diluted with water.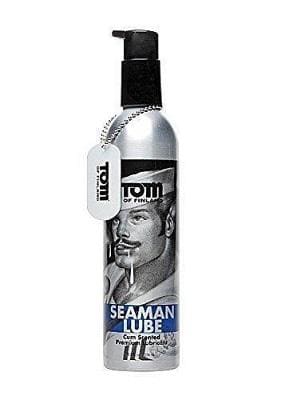 This lubricant in convenient packaging with a dispenser, volume 240 ml. Such a bottle is enough for several applications. At the same time, the consistency and aroma will delight the user. And you don't have to cook anything!
Questions about artificial sperm
Usually, from 2 to 6 g of the substance stands out. This does not exceed the volume of the tablespoon. A larger number is possible if he drinks drugs to stimulate the production of an ejaculant.Yes. Water can. But its texture is different, it will quickly pour out, and not slowly slide over the body. To make the process more pleasant, warm water is used.After cooking, the composition should be placed in a closed dish. In the refrigerator, it can be kept up to 3 days, it will not go bad. Hotly – no more than a day. It is better to use fresh if it is planned to enter it into the body.You can recreate the texture, but there is no aroma. Firstly, it is individual, and secondly, it is difficult to choose flavorings even resembling such a smell. Only a lubricant with a sperm smell is suitable, other options will be very different.
A pleasant aroma can be made using essential oils. 1-2 drops will change the smell beyond recognition.Yes, you can give a pleasant taste with the help of sweeteners. Normal sugar is used if the resulting sperm is only for external use. If it is poured into the body, then to create the desired taste is used by stevia or xylitol. If they enter the mucous membrane, they are less likely to become causes of candidiasis.
Oral lubricants perfectly replace sperm. They are safe for the body, have a pleasant taste and aroma. But you need to find the option of the desired consistency and color, so that everything seems realistic.There is a recipe based on this popular sweetness. It is mixed with water to get the desired consistency. But it is difficult to get a suitable composition, it can be either very thick or liquid. And after it the skin will be sticky. If you get on bedding, the clothes will remain traces.
Such a mixture cannot be poured into the body. It is dangerous for human health. And certainly such a composition will not be good grease if you want to continue sexual experiments.There is a visual resemblance, but to make it even more realistic, it is recommended to boil 30-40 seconds in hot water. He will then be not entirely liquid, more structured. But the perfect similarity is unlikely, the option with starch gives the best results.