Life hacks for simultaneous orgasm.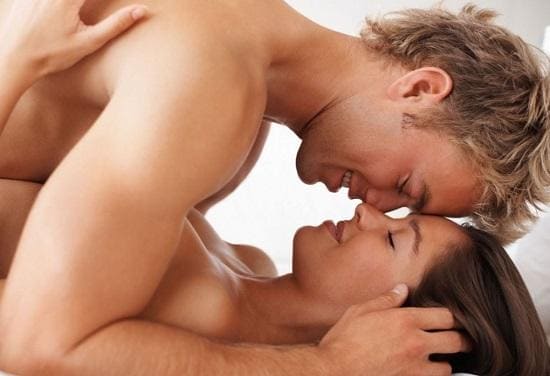 Those who have learned to receive pleasure from sex are trying to do everything they need to achieve a peak of pleasure at the same time as a partner. How to finish at the same time? This is very difficult, a man and a woman will have to learn and gain experience, and our recommendations will help them in this.
Ways to achieve simultaneous orgasm
You can always learn to finish together, especially if the couple is in a long -term union, knows all the erogenous zones and preferences of the partner. It is important to tune in to the right way to understand when the lover has practically reached the peak of pleasure. Take a closer look at the hints, it can be:
Movements.
Grums.
Facial expressions, grimaces.
Words.
Any of the signals will tell about the approaching finale. Try to notice this, and gradually adjust, adjust yourself to finish the intimate together.
It is possible to achieve the goal with the help of different caresses, the stimulation of the genitals, the use of goods from a sex shop, a change of posture and other methods that allow you to simultaneously achieve bliss.
Method No. 1 to achieve simultaneous orgasm
A long prelude will help to get pleasure together. As you know, women are excited more slowly than a man, so they need to be made and brought to a state of euphoria so that she literally wanted sex and is ready to finish at any moment.
It is important to engage in a prelude regularly, to practice constantly. Explore all the erogenous zones of the partner, ask that it starts most. Knowledge will help to achieve pleasure at the same time. If someone is already ready, and the second participant in intimacy has not reached the necessary state, caress his most sensitive places, this will allow you to bring the right moment closer.
Method No. 2 for the mutual finish in sex
Kegel exercises that are aimed at strengthening the muscles of the pelvis. It allows not only to strengthen the orgasm, but also to control it. Also, the exercise makes it possible to solve other problems, such as urinary incontinence and quick ejaculation. Classes are important not only for women, but also for men. The main thing is to carry out charging regularly and practice in your free time. With constant training, partners will be able to enjoy intimacy at the same time. And the intimate itself will become much nicer, brighter, more diverse.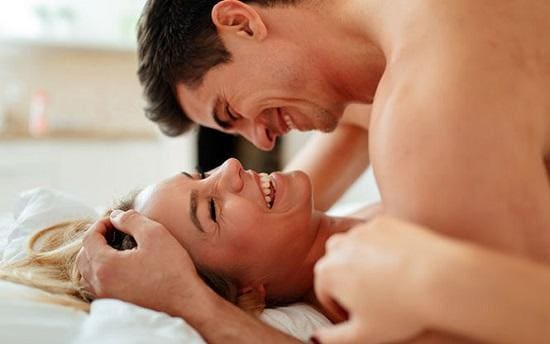 Method No. 3 for maximum pleasure together
Change of posture during intercourse. Try to change your position three to four times during sex. This will make it possible to slightly slow down the ejaculation of the guy by bringing the girl's orgasm. Actually, this is precisely what needs to be achieved.
Choose a position for a finish line in which both are easier to control pleasure. For someone this is a missionary pose, and someone likes a rider. It is worth experimenting, every time changing configurations. Even the process of searching for double pleasure will then be fascinating.
Method No. 4 for orgasm together with a partner
We use toys from a sex shop. They allow not only to control excitement, but also act as an excellent stimulant of desire. Goods will help to slow down a man if his young lady is not yet ready, and a woman is given the opportunity to adapt to him if she does not have time. What adult goods should be preferred to get pleasure at the same time?
Penis nozzles having a relief coating. They lengthen the intimate process, reducing the sensitivity of the penis. Thanks to the external relief, female genital organs are actively stimulated.
Erective rings. This toy increases the duration of sex, gives a chance a couple to achieve mutual pleasure from intercourse. Also on sale there are erection rings with vibration that stimulate either a woman's clitoris or a man's scrotum. Who is late – this must be massaged in the process.
Condoms. Great sex assistants. Rubber products with antennae slow down male orgasm, while massaging the erogenous zones of a woman. In addition, they should be with lubrication. From the assortment you can choose a lubricant exciting, slowing and enhancing sensations.
Exciting cream. There are options for him and for her, for a couple. The cream makes the process bright, saturated, exciting. Lovers quickly start and thanks to this reach the peak of pleasure. Orgasm occurs faster, which means that the product is also needed for a late partner.
Vibrators for steam. They do not interfere with vaginal penetration, while massive the point G and the clitoris of women, gently affect the head of the man. Changing speed, you can regulate the force of excitement.
Vibrators for the clitoris. They allow you to make a variety of variety, bringing a woman to exhaustion. After using the vibrator, it will be ready for a quick finish. Stimulating delicate parts of the body, a man gives an unforgettable sensation to a girl.
Wide selection of goods in Intimate store IntimShop.ru makes it possible not only to diversify an intimate life, but also helps a couple to achieve pleasure at the same time.
Method No. 5 for simultaneous sexual pleasure
A couple who wants to enjoy together should communicate, not be shy about talking about his impressions during intercourse. It is the words "faster", "deeper", "slower", "stronger" will help to achieve the finale at one time.
And you can also tell the partner what excites the most. The introduction of new practices into sex will not only receive a simultaneous orgasm, but also make intimacy more fascinating.
Simultaneous orgasm is not fantasy, but a skill that you can learn. It is only worth starting to strive for such an experience, and everything will definitely work out.