How childbirth affects sex? What will change after the birth of a child?.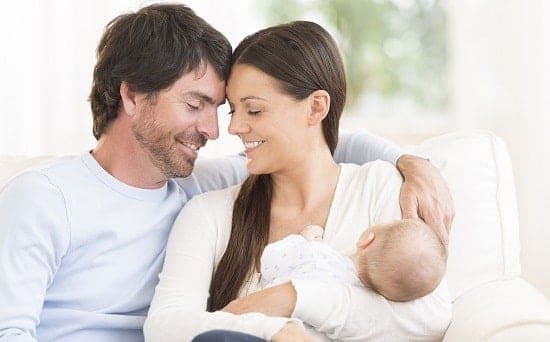 Pregnancy and childbirth are a difficult period for a woman, and they change the body and sensations. After such a test, the sensitivity, the appearance of the genitals and the attitude to the partner may change. What to wait immediately after the birth of a child? What consequences do you need to prepare in sex?
When you can have sex
The woman's body after the birth of the baby is restored from 6 weeks to several months. When disconnecting the placenta, the wound remains inside the uterus, and you need to wait until it drags on. During this period, bloody discharge is observed and sex is contraindicated.
If the birth was without complications, natural, sexual intercourse is allowed after 6 weeks. But it is advisable to visit the gynecologist before this experience. He will confirm the condition, give permission to intimacy.
If surgery has occurred or there were gaps, the recovery period is increasing. After Caesarean – this is at least 2 months. In ruptures – at least 10 weeks.
But it is important to understand what is about vaginal sex. It is with penetration that you need to wait. Anal sex is not recommended, as he also injures delicate areas. But oral affection can be practiced 3 weeks after childbirth. Cliter stimulation can cause a lot of pleasant experiences.
How the sensations will change?
It is impossible to predict something about a woman's sensitivity. Someone after childbirth begins to feel more pleasant emotions, someone less. This is very individual.
But ladies whose births have passed easily, recover faster and agree to caresses. Their emotional state is more stable, they do not feel fear and resentment against a man.
Desire in the first 6 months may not arise at all. The fatigue and passion for the life of the baby is affected. Yes hormonal background is restored for at least six months. But then everything becomes as before.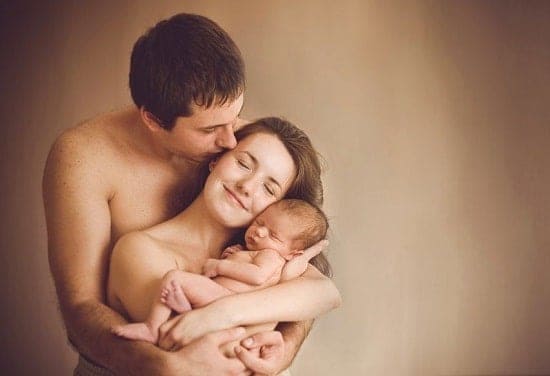 How the body changes after childbirth?
The expansion of the vagina occurs. But it is connected with hormonal processes. After birth, the regulation of internal processes occurs, the fabrics return to the previous forms. Visually determine whether a woman gave birth or not – it is impossible. Gynecologist can see the presence of childbirth, but it is difficult to find out the layman.
The seams from the breaks are hidden inside, they are not felt either. AND The bucket does not turn into a "bucket". All jokes on this subject are fiction.
Of course, a temporary prolapse of the walls of the vagina and the cervix can occur. But the performance of simple exercises of Kegel helps to quickly restore the previous tone. Regular exercises p vaginal balls Give a great result.
How to protect yourself after childbirth
Breastfeeding is not a reason to refuse contraceptives. Cases when a woman became pregnant 3-6 months after childbirth a lot. At the same time, the lady could not have any menstruation after the birth of the child, but there was ovulation, which cannot be visually determined.
In the first year, doctors recommend non -hormonal preparations for protection From repeated pregnancy. Only the attending physician can choose the method, an independent choice is contraindicated. The only thing that can be bought without consultation is condoms.
The barrier method is convenient after childbirth. He does not affect the child, which is very important to any mother.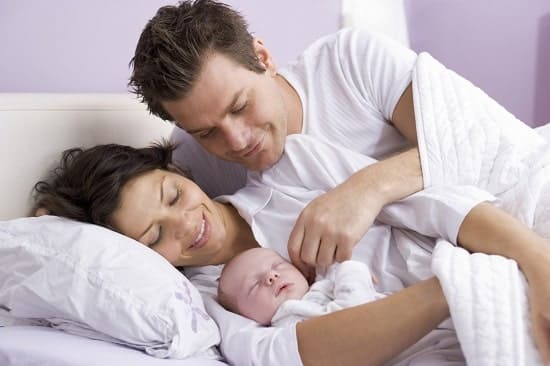 Is it worth making love after childbirth
Sex helps to return tone muscles and organs. It stimulates blood circulation, prevents stagnant processes. This is also useful for the body because hormones of joy are developed. Therefore, do not refuse.
But you need to practice when there is no painful sensations when the reproductive system has recovered. This may take more than 6 weeks. But if the pain does not disappear even in a year, consultation with doctors is needed.
There is an opinion that regular sexual life promotes the treatment of postpartum depression. Studies on this topic are actively conducted. But every woman can decide for herself whether her proximity makes her happier during this period.
Is it possible to use sex toys after childbirth
High-quality sex toys can be used after childbirth. But clitoral models – after 4 weeks, and submersible – after 6 weeks, but after consulting with a doctor. Vibration, rotation Do not harm the body, They will not cause complications. But it is important to observe the sensations, the effect should cause pleasant sensations, not pain. If unpleasant, then you need to wait for the complete restoration of the body.
Sex toys are safe for health. Many tests pass the materials, they are suitable for frequent use on mucous membranes. Therefore, you can safely operate for pleasure.