5 recommendations for making love in the kitchen.

If you want new impressions in sex, then try to do it in the kitchen. This small adventure will pleasantly arouse all participants. But you should adhere to certain nuances for the safety of the process. 5 simple rules will increase the fascination of what is happening.
Surprise
You do not need to prepare for sex in the kitchen in advance, give up your desires and do not move to the bedroom. Spontaneous behavior will bring maximum pleasure.
Seduce a partner during cooking, joint tea party or evening dinner. Passionate eyes, delicate touch and suitable phrases will help you tune in to intimacy. And then make a transition from words to business.
A variety of positions
In the kitchen you can have sex in a variety of positions: standing, sitting and lying. Go from one pose to another, choose the one in which you will have the most acute sensations.
You can change not only poses, but also types of sex. Vaginal and oral coitus can alternate repeatedly. Cunnilingus or blowjob will be as passionate in the kitchen as in bed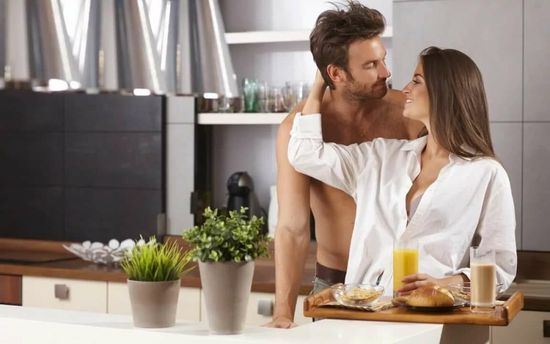 The choice of reliable location
You can put or put a partner on a variety of surfaces – cutting or dining table, chairs, windowsill. Choose stable, strong places for passion for passion. Otherwise you can get an injury if a table or chair falls apart at the most inopportune moment.
Compliance with safety precautions
In order for the intimate in the kitchen to go without injuries, and leave a pleasant impressions, you need to take care of the safety in advance:
Remove sharp objects from surfaces before the start of sexual experience in the kitchen. Knives should not be on the table or be dropped on the floor. Otherwise, in a passionate impulse, you can not notice this table device and get a wound.
Glasses, plates and any other kitchen utensils, which is easy to break, must also be removed. Ground of glass fragments by room – not the most exciting action.
Be more accurate near the stove so as not to get burns of different parts of the body.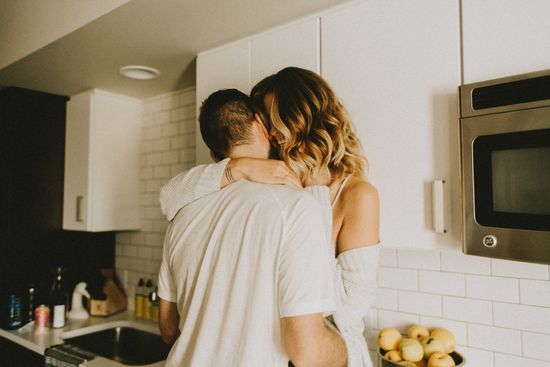 Caution when applying food to the body
Forget about the use of food or cooking as a lubricant. A special lubricant for intimacy will not replace sauces and vegetable oil. Otherwise you will have to treat dysbiosis or irritation for a long time.
Option of oil on the latex surface of the condom leads to its damage – He can break. It is better to avoid such experiments.
If you decide to apply something tasty to the partner's body, it is very important to make sure that the food is not in the vagina or urethra. Whipped cream, ice cream or jam should not be cooked as genitals. For lubrication, use special lubricants, among which there are quite edible with different taste additives.
But use a kitchen towel or spatula as elements of a sexual game – Very welcome. The kitchen will be a great place for conducting experiments with sex toys. They will help additionally stimulate the clitoris in standing or sitting. The affection of the genitals of vibration during oral sex will not be superfluous.
Following the rules in classes love in the kitchen is very simple, you do not need to treat them carelessly. Following these recommendations will help ensure security and prevent partners injuries.