5 scripts of an erotic evening.

How to spend the weekend so that it is interesting? To do this, it is not necessary to spend a lot of money, you can arrange erotic adventures without costs. This will help to return interest in sex, make a relationship brighter and more exciting. We offer 5 scenarios that will work out without much effort.
To make everything perfect, you can discuss the upcoming evening. The proposal of the game will become appropriate for those who have long been together, and for couples whose relations have just begun. And even the expectation of the game can fill life with a pleasant anticipation.
1. Romantic dinner
It should be something easy, because having sex on an empty stomach is very difficult and laziness. You can cook dinner with it. In the process of cooking, you can shed wine and make a partner lick. He or she will definitely be excited. It became hot from the oven? So down the clothes! Here it is definitely impossible to resist the hugs and kisses. Perhaps this evening will end in the kitchen, dinner will burn, but from this the evening will not become less interesting.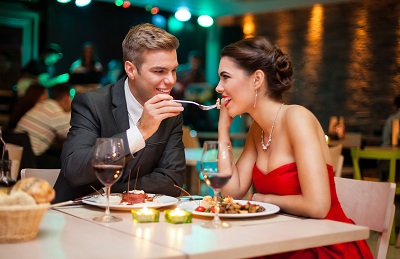 2. Dinner from the seducer
The supper is ready. A tight dress and stockings should. It is important to gracefully serve all the dishes, and then start seduction at the table. You can drink beautifully from a glass, lick a fork so that he is interested not. Then you should go to feeding from your hands. A girl can kneel down to a man, and then take something tasty with her fingers and put in his mouth. Of course, the menu needs to be considered in advance, since the soup in this way will not work. Most often, it is not possible to eat, but it is not so important, you can have a bite to eat after sex.
3. A evening of role -playing games
He will definitely remember this evening. You can always choose who the girl wants to be – depraved maid, nurse or strict teacher. You need to choose an image, reincarnate and not laugh. Stockings are required, but no underwear is not. In this form, it is appropriate to meet him from work, he will be surprised. You can suddenly change the course of the weekend, trying on such an image. In the beginning there will be a slight shock, and it is important to give him some tips or orders what to do. In a few minutes it will join in the process, begin to play along.