A variety of members and their size.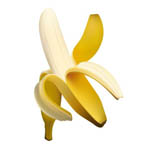 Depending on the thickness and length, there is a variety of a member.
By lenght:
"Evas" – 10 cm when excited;
"Swan" – 11 – 12 cm;
"Balun" – 13-13.5 cm;
"Sultan" – 14-16 cm;
"Balda" – 17 cm or more;
In thickness:
"Kid" – 2 cm when excited;
"Prince" – 2.5-3 cm;
"King" – 3.5-4 cm;
"Golovan" – 4.5 cm;
"Elephant" – 5 cm or more.
The following types of members are also distinguished:
"Vanka-Vstanka"-an easily excited member of a man, rises with the slightest thought of sexual intercourse or with a female touch;
"Groom" is the genital organ of a man who, throughout the sexual life, had only one woman (a member, as it were, remains for a lifetime, the bridegroom of a female volysh);
"Vasilek" is a penis of gonoshi, who did not know sexual life;
"Lucky" is a genital organ whose head is closed by the foreskin (since it is as if in a shirt);
"Mukhomor" – a member incapable of an erection on the cart­grow;
When a man marries, he chooses not only a friend of life, but also a sexual partner with a certain type of vagina. Of course, the possibilities of the Turkish Sultan were incomparably wider than the capabilities of a modern European man.
The Sultan first made a giving selection. Women with underdeveloped genitals, as well as with large vulvs, did not fall in the harem. The best women from this country, as well as from among the captured strangers, were practically concentrated in a harem. Women with an unattractive vagina, despite the presence of even exceptional beauty and charm, in the harem, as a rule, did not fall. The best of the best, the color of female society in the beauty of physique and sensitivity fell into a harem. But the selection did not end there. The Sultan chose one of many women, sometimes outwardly not the most charming, but, apparently, with an organ magnificent in beauty and structure, and made it his first, main wife. Of course, from time to time he was also interested in other wives, but that was a rare phenomenon. To many of his wives, he could never look, not to touch for 3-5 years. The Sultan did not hold his wives for longer than this period, they were old, and in the state new creatures of the female fought for him, which replenished the harem.
The average member size:
According to the results of scientific research conducted by sexologist Alfred Kinssey: from 14.75 to 15.75 cm (5.9-6.3 inches) in length in an erect state.
Based on the results of informal studies and the data of anonymous profiles from 7 to 15 cm (2.8-6 inches) in length at rest and from 12 to 17.5 cm (4.8-7 inches) in an erect state.
Averaged result: from 7.5 to 12.5 cm (from 3 to 5 inches) in an erect state.
The largest member size:
According to the results of Kinsey and Wolf studies: 25 cm (10 inches) "stick in an erect state.
According to generalized unverified data of magazine materials: 45 cm (18 inches) in length in an erect state.
According to anonymous unauthorized data of anonymous profiles: 15 cm (b inches) and an erect state.
The smallest size of a member:
According to the results of Kincy studies: 2.5 cm (1 inch) at rest.
Very small members who are clearly less than 2.5 cm (1 inch) are considered "micropenis" – a rare phenomenon, but possible.
We all heard that the size of the penis does not matter, but when we come close to this, each of us would like to know which penis is to be normal and what is "superchlore". Penies are different in shape and size. Some hang left or right, others stick out at a certain angle. This is considered the norm. Men, of course, are worried about the question of what their dignity is compared to others. How many invisible comparisons are made in locker rooms and toilets! Most often, men compare the size of their organs at rest. This can mislead them, since the dimensions of a member at rest in different men can vary significantly (by centimeters). The dimensions of the penis in a state of complete erection change to a much lesser extent, and in many men the size of an erect penis is approximately the same.
"For growth" or "flash"
Men are divided into two types: men are "elaboration" and men "for show". Men "on outgrowth include those whose penis at rest is short. When moving to an erect state, their dignity grows and becomes much longer. These men have a difference in the size of the penis at rest and erection can reach several inches. Men "ford" include men such as donkeys (in the east of classification), who most often have a long penis even at rest. . The penis is simply filled with blood and becomes solid without changing the length. Never evaluate the soft penis, the truth is in hardness)))))))))))
The penis is sensitive to temperature changes. In the cold, the member is reduced, clinging to the body to warm up. Sometimes it contracts so much that it seems that it almost disappeared. Do not be afraid: it will appear again when the cooling stops)))))))))))))