Girl against cunnilingus: what to do?.

Cunnilingus has been engaged in mankind since time immemorial. For example, in history there is a testimony that the Chinese empress for Haw forced all her dignitaries and officials to fall to «Her lotus stamens». And today women are very not indifferent to cunnilingus: only some enjoy oral sex, while others flatly refuse him. Why is this happening? And how to persuade the girl to cunnilingus?
Why does the girl don't allow Make cunnilingus?
Recently Anton m. I turned to us with the problem: «Every time the girl and I come to oral sex, and I begin to hint at cunnilingus, she repels me. I'm doing something wrong? How to persuade her to try kuni?»
We could not stay away and decided to help. So, remember men with a similar problem: you are faced with the most ordinary shyness. Its roots lie in the perception and adoption of their body. For example, guys are not shy about their male dignity as girls are ashamed of their genitals. On the contrary, every man deep down is proud of his «fighter», Even if its size is small and the shape shook. But women think completely differently: everything that is at the fair sex between the legs is associated with all kinds of prohibitions and subconscious fears.
A very large number of women are still shy even to say aloud the word «vagina» or «vagina», Not to mention the reason to let «outsider» (although in all other relations of a loved one and a loved one) to this forbidden territory, and even so that he can consider and touch everything he wants there. well, I do not! The educated girl will not tolerate this!
The only thing you can help such «brought up» And a shy girl – This is overcoming embarrassment. You can just ask her: «You have never asked to make cunnilingus, you stop all my attempts. Why?». Remember that your conversation should rely on facts and stand on your joint sexual experience. Mention that your past girlfriend «I dragged on the cooney», do not do it. Just ask: «You do not want me to touch your pussy or kiss it?». This will make the girl think, but shame and fears will still remain with her.
In the telegram channel, he and she is our experts shall share verified information about sex and sex toys. And you are also waiting for promotions and draws. Subscribe!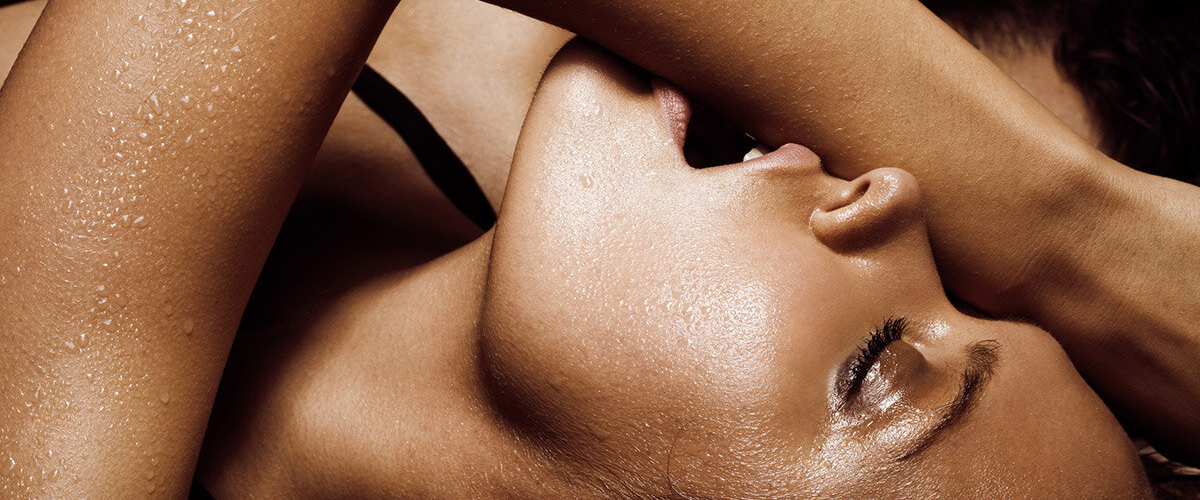 How to overcome constraint during cunnilingus?
Next step – This is so that the girl feels comfortable when you look at her «treasure». Maybe this will sound from your lips, but you must say that you like how her pussy looks and smells like it is nice to touch her. This is very important: your words will help your partner relax and overcome doubt. Many women do not allow partners to their genitals precisely because they doubt that this part of them looks attractive. In general, many girls have a vagina associated not only with the ban, but also with «mud», Because of what they are afraid that men will not like the smell or taste of their labia, even though these girls take a shower before sex.
That is why it is important to convince the partner that she has everything «there» okay, you like everything and suits everything. And the more confident and more often you will tell her about it, the less she will complex about this.
When a girl will allow you to «Lotus stamens», Explore its sacred flower in all directions: for example, arrange a game with her in the doctor. And in the process of research, constantly ask her about whether she likes what she feels now, and how she wanted: higher, lower, deeper, faster? Is it convenient for her in the pose in which he is? Does she want to feel the vibrator on the clitoris or inside? Maybe try edible lubricant? Just agree in advance that the answers «I don't know» not accepted.
Of course, in order for a shy girl to learn to enjoy cunnilingus, it will take time. Do not expect an enchanting orgasm from her for the first time. It is also possible that it will not suit your skill of cunnilingus. Therefore, in order not to fall into the mud face, we advise you to attend the training in advance «The taste of love», on which you will be told about all the intricacies of oral sex and erotic massage.