How to use sex toys during pregnancy.

Pregnancy is a great time, and during this period you should not refuse pleasure. During gestation, you can use sex toys, but you need to do it right. It is important to choose safe products and take care of hygiene.
Sex toys are not specifically for pregnant women, but doctors say that almost all products from a sex shop are appropriate to use to expectant mothers. But it is important to get a doctor's consultation in order to avoid unpleasant sensations.
Is it dangerous to use toys
The issue of sexual experiments is closely related to the well -being of a woman during the period of gestation. If everything is in order with health, there is no threat of miscarriage, then sex is allowed. And you can use sex-tovars.
Before use, it is worth talking to a gynecologist, it is he who will give the correct recommendations for conducting sexual life. If sex is allowed, then toys can be used. But not all. What exactly is preferable – read on.
If sex was banned, then toys can be postponed for a while. The ban often concerns not the entire period of pregnancy, but only certain periods. Therefore, you can wait a bit.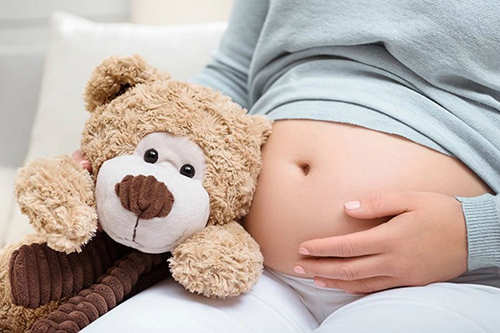 Ideal sex toys for pregnant women
The best products that can be used «pregnant» – These are clitoral stimulants. They are not introduced into the body, do not affect the walls of the uterus, but stimulate only the genitals from the outside. The orgasm with them is easy to achieve, and there are no threats to the child.
Cliter stimulants are of two types:
• Wave or vacuum models. They caress the clitoris with special fluctuations. The air exposure is tender, but at the same time very noticeable. An orgasm with such a toy happens in a matter of minutes. And if desired, you can achieve plural.
• Vibrating sex toys. When touching erogenous zones, they give strong excitement. There are large and small, but more important is not the size, but the power of the motor. Thousands of women like fluctuations, it should definitely try.
You can use such devices alone or paired. This will allow you to relax, have fun.