Sex toys for gays.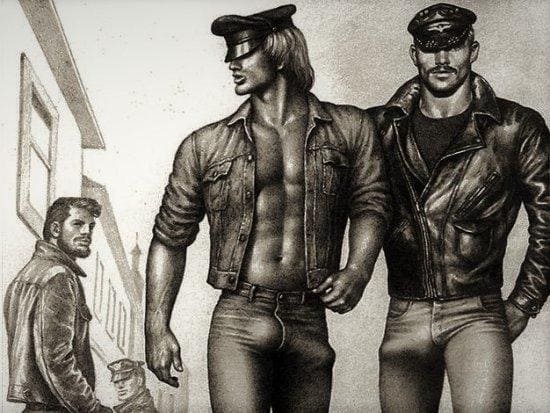 Same -sex love is an ambiguous thing, especially when it comes to men. Someone is sharply negative (it is better for them to stop reading right now). Someone holds strict neutrality, rightly believing that everyone will figure it out. And someone is not averse If you do not accept this completely, then at least once or twice to try new sensations. Frankly, it is difficult to write such guides – go sort it out that gays love. After all All people are different, and sexy preferences too. In addition, not all gays love anal sex … The task is not easy, but we are not afraid of difficulties, and made a selection of toys for men who love men.
Erective rings
Initially, this type of toy served to keep an erection mechanically (Simply put, the rings compress the vessels at the base of the penis and prevent the outflow of blood), but now, in addition to ordinary rings, there are models with vibration, electrical stimulation, anal stimulants and the capture of the scrotum.
In addition to a prosaic function of holding a member in combat readiness, Modern rings are also designed to decorate – A variety of harnesses, belts of fidelity and cases for male dignity in a large assortment are presented on the shelves of sex shops.
Rings with anal stimulation are one of the most cool types of devices, because you buy, in fact, two in one.
We put a ring on a penis, enter a stimulator into the anus, profit!
Experienced users argue that the simultaneous stimulation of the prostate and penis inevitably leads to a violent orgasm (and is very useful for male health). Therefore, be sure Look into this section.
We especially like this stylish "petrol" anal hook And the laconic silicone Mr. HOOK with anal chain.
Electrical stimulation is a relatively new trend in the field of adult toys, but has already managed to get its fans.
Discoverer in the world of unusual pleasures, German manufacturer Mystim, released a whole line of goods, including Electric Lasso, And Erective ring, And chastity belt.
Other brands are not far behind – I loved users very much electrical stimulation. "Electric" rings and not only – Search here.
Anal toys
Chains, traffic jams of giant sizes, tunnels and vibrators – For those who know a lot about anal pleasures, they always have something to offer. If you are more or less clear with traffic jams (lubricated-lubricated, you are sent), you will not surprise anyone with vibrators and chains today, then you should stop on tunnels in more detail.
So what is it – Anal tunnel (And it sounds like!)?
Anal tunnel is a plug with a through hole. Very multifunctional thing.
Firstly, You can consider what is inside.
Secondly, everything inside, inside, rinse well and add lubricants as much as you need.
Third, prepare for penetration and stretch muscles.
And you can combine the penis and tunnel, and then both partners will receive more sensations. Anal tunnel we choose in accordance with our desires, but not forgetting to take into account our capabilities.
And, of course, you cannot ignore Section of giants. For Monsieur, who know a lot about perversions.
We are especially warmly advised to look at vibrators and traffic jams Tom of Finland: In addition to excellent quality, they do Very cool thematic packaging, which can be stuck for hours.
Accessories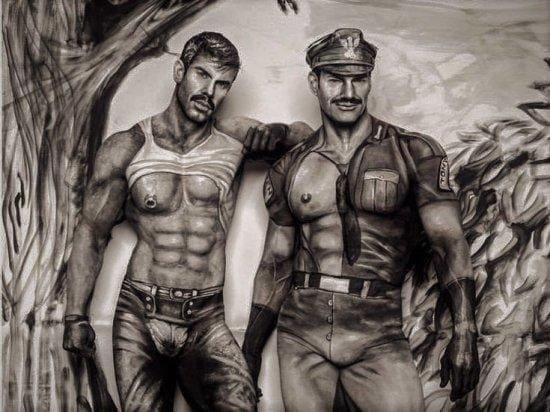 Do not forget about external paraphernalia!
And what, Men also like to dress up, just thoroughly hide it.
There are funny thongs with animals and Smoking, And Leather harnesses for lovers of BDSM aesthetics, and super-sexual Joki with open buttocks and full access.
But the matter is not limited to panties – another manufacturer of sex toys for men who love men, Mister B, makes very powerful and impressive costumes for "this". Leather kealtes, butcher's aprons and fisting gloves You can see here (You would see their promo-photo!).
Luburbicants
Something that no sex can do without, especially anal.
Good grease is 50, if not 70 percent of success, Therefore, it is better not to get to it on it.
For sex "body to the body" Silicone lubricant is suitable, it is more slippery, dries slower and is not washed off with water. And toys need a water base (so hygienic and safer for the material).
Good, to choose from what.
Very good Lubrication for fisting, There are always a lot of them and They are very slippery.
For delicious sex there is Oral lubricants, which turn the penis into a real treat.
We especially recommend System Jo lubricant line: a large selection of tastes, do not stick at all, look like a sweet sparse or jam, at least to the sandwich.
And the aforementioned Tom of Finland went even further and did Lubrication with the smell and taste of sperm And skin (This, by the way, is suitable for sex, and for fisting, and for toys), and also mint deep throat spray.
Top brands of toys for gays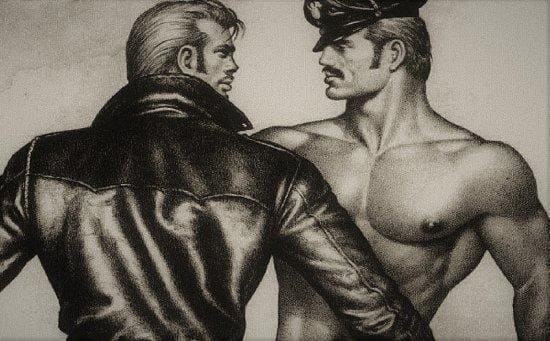 Some manufacturers decided not to spray to everything and make their products to a highly specialized. Not for the general public 🙂
If you want to find the right one at once and one hundred percent, look for them.
There is an opinion that gay is certainly a feminine manner of manner, who loves all the tender and girl.
Finns Tom of Finland They don't think so and release Brutal collections of toys for men, unnecessary tender.
Inspired by homoerotic drawings of the artist of the same name, They create an unusual type of sex girl for the layman (and place the drawings of this very artist on packages, booklets and wherever possible).
Their anal traffic jams are certainly large and look really harsh.
It looks especially impressive Metal traffic jam And Huge plag Honest seven centimeters.
They also have handcuffs, erection rings, anal vibrators and unusual Masturbator for two – The head to the head.
You can have fun together. And packaging, packaging!
Mister b – paradise for lovers of BDSM and fetish.
If clothing, then certainly brutal aprons.
If anal toys, then the size of XXL. Mister b Great fisting creams In large banks, which are enough for a long time, and also sling for fixation and many other hot pieces.