How to improve kuni with toys.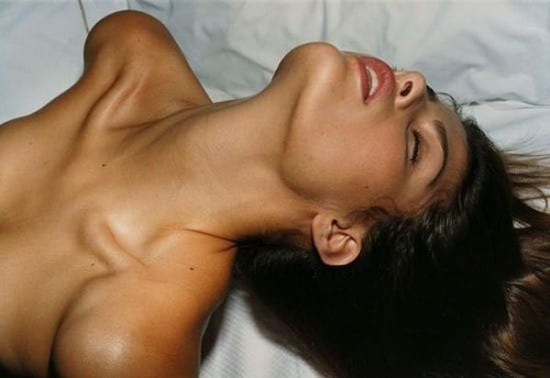 Girls can go for a walk, boys stay. Sit down. We have a livelift theme. How to improve kuni with toys. So, let's begin.
She lies on the bed, her head is thrown back, her body is curved in a beautiful arc, her hands hold her boobs, her fingers playfully tug the nipples, and she groans sweetly while you enjoy her tongue between her legs, sniffing with zeal?
Wait. Most likely, she pretends.
You understand when we feel good – we will not moan. Moreover, we do not moan as in porn. We do not follow whether our body is beautifully curved. And do not hold our fingers by the nipples like a teaspoon.
When we really feel good – we finish. I saw the downpour in the jungle begins? Bach, fuck, flew and poured, not stopped, legs frantically strain, fingers … If under her fingers your hair is better, take it away, scalp may not survive her real orgasm.
Some, of course there are sounds. Real, female, animals.
This is what good cunnilingus is from which you end.
In fairness, women are tender creatures. And imaginary often. And we are not so easy to bring us to orgasm. Sometimes you can get tired.
And more capricious. And further you need to work in the language in one rhythm without getting down, and also find this rhythm … horror that men have to overcome while she finishes!
Some help their fingers.
In principle, everyone understands that the tired tongue will not be fully replaced on the clitoris with fingers, not the compote, so the fingers are thrust inside.
And this, by the way, is a rather effective way – something to fill it inside while the tongue caresses the clitoris.
True, here men sometimes make a mistake: when you lick, you don't have to fuck with your fingers, it distracts, besides, or you get off the rhythm, or your fingers get tired, like your tongue.
Therefore, you just need to leave your fingers inside, Find them one single point, and act on it.
Even cooler if it is not fingers.
In general, it is awesome if it is something like a member (you definitely won't bother), And cool if it will vibrate.
And there are two options. Either it will be, in fact, a realistic member, or a vibrator for point g.
Or… There is another, completely fabulous option, and we will talk about it below.
Realistics
Let's start with them:
Cool phalloimitators-realistics releases Doc Johnson.
Almost everything is delightful in quality, regardless of the material.
They have and Realistics with vibration.
A special option is double realities with vibro, type Such, And for cunnilingus it is very cool! Consider, at once in two holes vibration, plus tongue – you can get killed!
There are phallimitators with rotation, type Such or Such.
Or even Such, From excellent material "Soft Skin" – "soft skin", He really repeats the tenderness of the body to the touch.
Rotation is when the toy is able not only to vibrate, but its head can rotate in a circle. Inside the girl.
A lot of vibrating phalluses There is here. And they will work not only for cunnilingus.
Basically A good toy that repeats the natural parts of the body should be paired, come in handy)
Vibrators for dot g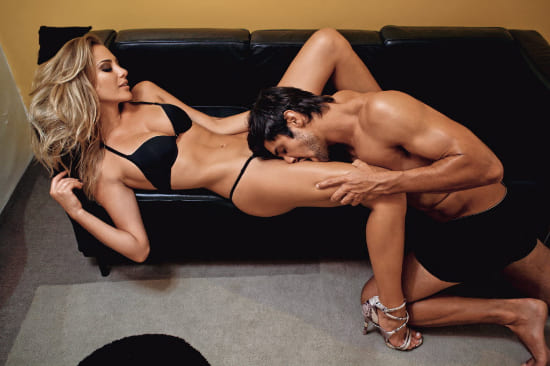 Great thing for aggravating the emotions of a girl And, just say, improved quality kuni – vibrators for dot g.
Moreover, this is almost the perfect option to add speed and strength to its orgasm.
The fact is that the well -known point G is directly connected by nerve endings with the clitoris. And if you do it well with a cooney not only outside, but also inside – The girl will end faster.
Point G is located on the front wall of the vagina, it is slightly "Ribbed" to the touch and is located approximately at the length of the length of the male finger.
Therefore, by the way, vibrators for her almost never make it big – They are not intended to fiercely fuck them, they are precisely to add sensations. And for orgasm, yes.
Girls love to use such vibrators alone when they masturbate: vibration inside, at an important point, plus their own finger – this is awesome.
And if such a vibrator is added to cunnilingus – believe me, there will be a delight.
You just need to insert it and turn it on.
And don't forget to work with a language.
What to look at?
On a model without clitoral processes (so as not to interfere with the tongue).
Classic options – streamlined phallic forms, rather beautiful vibrators, like Pretty Love Bishop or Pretty Love Covelyn.
Very convenient toys from the Swedes Svakom.
Cici Violet, Vibration massager for point G, powerful. Or Keri, "Marshmallow" toy, for sure for a girl will become a beloved, not only for Kuni.
Similar – G-Spot Tulip, Only a thin handle and a vibrating head for a point g.
There are also other compact, but cool vibrators for point G. They occupy a minimum of space in their hand, convenient for use in kuni.
These are type vibrators Pixies Glider or became really legendary – gel lucid Dream. These small vibrators always get where necessary)
The Americans make them, there are in several colors, purple, pink, Direct-orange.
In a word, a matter of taste, which model and color to choose. But remember: the kuni is made steeply precisely with the help of such toys.
All vibrators for point g – here.
Pulsators
But the most high and the most practically guaranteed orgasm – apply a pulsator during the cooney.
Pulsator .. such a thing…
The Germans Fun Factory came up with one of the first pulsators, and their model was Stronic – a unique toy that imitates short shocks, a pulse.
Shocks – from delicate and teasing to abrupt and strong.
Sensations … This is exactly what cunnilingus should be supplemented! No, you can't repeat your fingers. Plus, the pulsator also vibrates!
Now line of the facilities Quite wide and all these are beautiful toys. German quality.
Excellent pulsators release Lealso. Cheaper than fan fectori, but Very worthy toys with a dozen speeds from two powerful motorists and with six pulsation modes.
Just insert – and that's it! And do not forget to work with the language)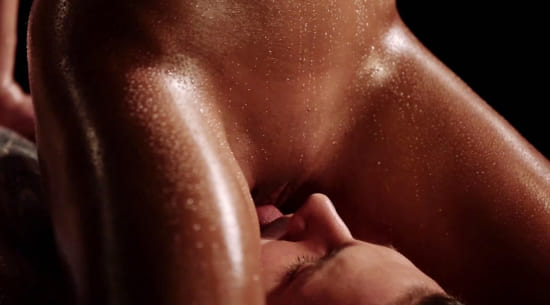 Yes, and more. Very important. The vibrator will need a lubricant.
Of course, in the case of cunnilingus, saliva may become lubricant, But there are options more interesting.
Special delicious and edible lubricants, intended for oral sex.
This lubricant will come in handy for cooney, and then, when the girl will make a grateful blowjob.
They added special ingredients that are used in confectionery business.
That's why Oral lubricants are sometimes so delicious that you want them to eat.
Of course, you don't need to do this, but for Kuni with vibrators, fragrant lubricant is perfect!
Plus the girl tastes like a dessert)
Agree, it is fascinating.
Except "classic" Fruit tastes can choose something not quite ordinary as for a lubricant: Mint and chocolate, White chocolate, or Salted caramel, For example.
Well, if you are tired of looking for her orgasm with a tongue – Just give her Wumanaiser. Or Satiffaire.
Or generally something from vacuum clitoris stimulants Give.
They are able "suck" clitoris, But they do this so that even those women who are sooo it are sooo to get an orgasm from such toys.