Where to find a point g and what to do with it).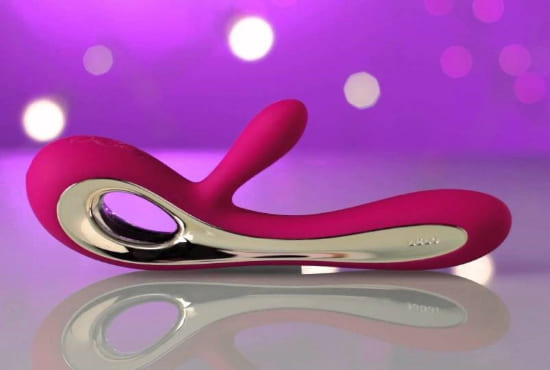 It was opened in the 50s of the last century. A certain German gynecologist suggested that a small part of the front wall of the vagina can be considered an analogue of the prostate gland in men. And that the impact on this part can lead to orgasm. Then they argued for a long time, there is a vaginal orgasm or not. But they agreed in the main thing: it is behind the point G that is the accumulation of nerve endings, from the correct stimulation of which a woman really becomes very good. Let's talk about sex toys created specifically for ging. And about other things that will do well – too.
Where is the point g
On the wall of the vagina in front of the pubic bone. Extremely visual: if a woman falls on her back, then point G will be on that wall that is above, closer to her stomach.
That wall that is to the back is the back, and there are almost no nerve endings (although stimulation through the ass, anal toys, is felt great).
There is an important point about 5 cm from the entrance, well, this is how it is, but in general – you can reach it with your finger, and easily.
Your finger must be bent a little inside and feel a slightly protruding "rough" place – it will be she.
What to do with it? Finger – press and stroke, first slightly, then gradually strengthening.
With a member – more difficult, It cannot be bent so that it definitely falls into the point g.
You can take different poses, of course, but they are not always comfortable.
Therefore, they came up with vibrators for point g.
Vibrator for point g
…and how it differs from the usual.
Classic vibrators are usually completely straight, like a member. By the way, really often have the form of a phallus with testicles, for example, like this.
They are great for vaginal penetration, just a buzz from them different, imitation "natural" sex.
The vibrator for point G is always slightly curved closer to the head.
Anatomically bent head, it is pointily and on the entire plane rests on the point, pit opens, involves all the nerve endings that are located there.
That is why such a strong buzz is caught from vibrators for point G.
Such vibrators have a certain set of functions, consider why they are intended for, and how to get orgasms with such a little thing:
They all usually have a rather small size of the vaginal part.
This is especially clearly visible on the vibrators for the point in which clitoral stimulation is also added: it should enter the vagina exactly as much as to fill it, find the ji point, and at the same time you do not need to get to the tonsils.
Right here It is clear that the vaginal process is quite small. But usually there is a motor in it, that is, it is this part that accounts for a particularly good vibration.
"Pillow" with vibration is applied to the ji point and the sensations become very bright, neither a finger nor a member of this "Special effect" Do not achieve.
Vibrators for point G are not created in order to hammer them. Although it is not forbidden to move back and forth).
But in general, such a toy should be inserted and left in place, pressing the head with the head of the head to the front wall of the vagina.
You can imitate frictions, but only slightly and without scope, our goal is just one point, and not the entire surface.
These vibrators are both simply vaginal and with added clitoral processes.
A striking example – Lealso vibrators, Moreover, they can have clitoral parts as in the form of a protruding petal for point stimulation, and in the form vibrating tubercle with an anatomical bend, tightly adjacent to the entire clitoral zone at the entrance to the vagina.
And they are not just double, but even triple: and the ass will get there too.
Here The insides of such a vibrator are perfectly visible – He will guess both on an important, navigable point, and inside the ass, moreover, at the same time. And the clitoris will also get)
The same Lealso has a series similar vibrators three colors, only a process for anal stimulation in them is quite short – exactly so as to stimulate the ass at the very beginning, without entering it.
In a word, vibrators for a GU point are three types: only for vaginal stimulation, either with the addition of clitoral or even anal process.
The most popular combination "point g + clitoris".
Vibrators overview for point g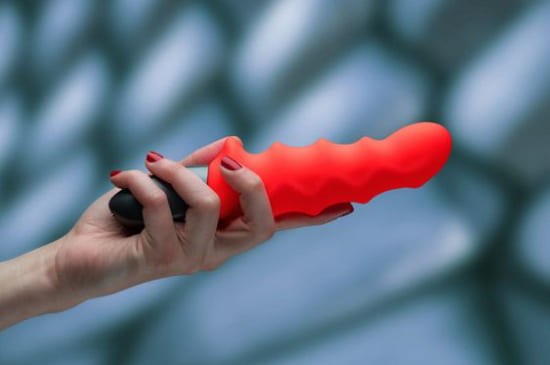 In principle, they are now being made by all brands, And they are all good enough, simply in fact different price categories, plus some interesting fisls inherent in a particular manufacturer.
Go:
The famous Lelo, well, very cool Swedes.
They are from expensive, but believe me, they are worth it. There is a crazy quality of everything, starting from the slightest dash on the package (and ah, what are their packages!), to the filling of the toy and the very last tactile stroke – silk silicone under the fingers.
When you take out a laconic black box out of mirror-glossy cardboard with golden embossed letters, you open it, and inside, on a black velvety substrate lies your toy, then even a look at her is enough to understand: you hold in your hands Lelo. There is something to pay for.

They usually have a small number of speeds and rhythms (but you will not get confused), but Great design, charging-USB, intuitive management and everything is thought out to the smallest detail.
Inside is always the guarantee card Lelo and storage bag. This is important when it is convenient to store the toy then.
Lelo claim that usually the average service life of their sex toys is 10 years. Swedish quality. Like Ikeya)

Their classic vibrator is Lelo Liv 2. Magic wand for point g.
Eight speeds, five modes, tactile delicate silicone and the perfect silhouette – a good vibrator, will delight for many years.
There are in different color options: pink, lime, violet And blue.
Gigi 2, blue And pink.
It has a more flat head shape for improved fit, so the vibrator head completely covers point G.
The most popular toy – Lelo Soraia is perhaps their most popular.
Three options: pink, lilac And black.
An incredibly elegant vibrator with a clitoral stimulant and a penis – pleasant in both hands and inside. By the way, he was recommended by many popular sex bloggers.
Ina Wave (and again in Three options colors). Also a hit. Gtin not only vibrates, but also "Walks" back and forth, imitating the movements of the finger. Plus a large process for the clitoris, 10 modes of vibrations and waves, and up to 2 hours of work on one charge – a toy created for female orgasms.
Now let's move on to something cheaper and more affordable)
The same Lealso and their vibrators for point g or for a G and clitoris point – Great option to get at home.
High -quality guys make good things from medical silicone. Anatomical forms, simple control, but most importantly – all models have a pen -ring. You know why it is precisely vibrators for point G that is often that such a pen is found?
It is very convenient!
Usually with sex toys, they use grease (by the way, do not forget about the lubric!), hands in any way become slippery, and if the girl has fun solo, she can also lie on her back, and this pen should be held somehow, and speed-mode, switching (at least until you choose your beloved).
With a ring it is perfect, the hand does not slip and does not strain.

"10 types of frequency modes and 6 types flowing vibration from the beginning of the vibrator to its tip itself." – In almost all models. Agree, iridescent vibration is interesting.
Plus pleasant forms, plus waterproof, plus charging from USB, no need to bother with batteries.
Good vibrator for home collection. Nice in case)
There are classic, with clitoral and anal stimulation (we talked about them above), there is even a couple of non -banal colors – Here And Here.

Fan Fectori – It is impossible not to mention. A huge selection of options for all kinds of colors, and these are very beautiful and functional vibrators.
FUN FACTORY chip – special coating. This is a silicone with light velvety spraying: it quickly clings to himself villi in bed, but he is sooo cool "inside".
And one more chip – Stronic pulsators. The technology unique for vibrators is pulsating shocks, and it is felt – divine.
Well, yes, just at the point g.
Lovense OSCI with a hesitating tip and Nora – Both are controlled by smartphone! It's especially interesting to play with a partner – the phone should be given to the man, and let him guile the point g well.
Moreover, the hole can even synchronize with the masturbator of the same company. And now partnerships.
By the way about partnership use. There are special vibrators for steam for this, and they are intended for the most part precisely for enhanced female pleasure.
Such a vibrator has a U-shaped shape, one part of it is inserted into the girl, clinging tightly to point G, the second remains outside, adjacent to the clitoris.
Inside, the girl has a place for a man. Both feel vibration, but the girl receives simultaneous pleasure both from the penis and from "massage" points G, and from vibration on the clitoris.
There are a lot of such vibrators, you can see them In this section.
A rather extensive choice of G-vibrators in Baile. Multiple vibrations and speed modes, medical silicone, complete comfort and often an excellent price, which is exactly affordable.
Another of the relatively inexpensive sex hits: Quiet, powerful and high -quality gel vibrator for point g – Licuid Dream From Doc Johnson.
These American guys are one of the leaders of the sex toys market, make reliable and enjoying things.
Svakom and a very interesting vibrator Bonnie – The head-chain at the end will bend at any angle and will get exactly where you need. Plus two super -powerful motor – and you are at the top. Or maybe you even find out what a jet orgasm is – After all, he appears precisely from the correct impact on the point g.
Satispyer Pro G-Spot – Satisphere chip in contactless clitoris stimulation.
The silicone nozzle covers the clitoris, creating a vacuum inside it, in which they begin to pulsate air flows in a special mode, and believe me, from such a thing you can finish in less than a minute, verified.
In the model "About ji-spot" there is a vacuum stimulation and curved "petal" For the vagina. And this is awesome.
"Princess on the Pea" – Charming vibrator for point G with small "secret".
Under the clitoris petal coating is a pea that will simultaneously massage the clitoris – a wonderful toy for a girl!
G Fifty Shades From the collection "50 shades of grey", Beautiful and stylish. Powerful and small, with a hand, it is convenient if you have to suddenly wear in a purse (bring on a bed date, for example).
There the whole collection is very stylish, Look.
In a word, in that And this The section can be found a bunch of everything interesting for girls and their dots g.
Creams for dots g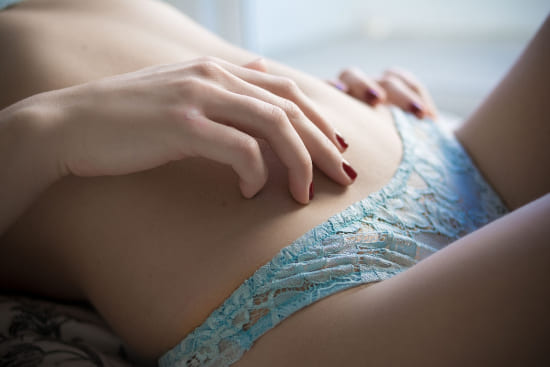 Yes! There is such!
Principle of action: the cream is applied to point G, or to point G and on the clitoris at the same time. The components of the magic cream enter the bloodstream, it rushes to the erogenous zones, they swell slightly, become more sensitive and already heated.
Due to which all sensations become stronger and most importantly – brighter.
Especially creams are recommended for those who have problems with achieving orgasm:
The most famous – female cream from Viamax, Warm Cream, a strong thing that really gives indescribable sensations. It gets very hot inside. According to numerous reviews of women who tried him, including girls from an intimshop;) – recognized as one of the best creams for this matter.
There is also in the option 15 ml, But it's better to take a big one right away, he will like it.
Cream Sextaz-w: "The fence was just enchanting!" – Review of one of our customers. Enhances excitement, brings the climax, Great cream for those who need to strengthen the high.
Rain of Love, translated as "Love stream" – Very popular, highly specialized cream for dots G. A little cream with a finger to put to point G, and most importantly, do not stop.
Then the finger can be replaced with a member or vibrator – The sensations will be fantastic.
System JO, states, have recently released a beautiful series of female gels that enhance sensitivity and contribute to the achievement of orgasm: Clitor Gel powerful action or With the contrast of temperatures (But we remember that in fact the clitoris and point g "connected" nervous endings) and universal exciting serum To warm up erogenous zones. And it is perfect for the point g.
In principle, to enhance sensations when stimulating any kind (it will be sex with a partner, or independent "study" your important points) you can take any of the enhancing sensations of creams or lubricants From this section – there will definitely not be superfluous, but the sensations can add wow.
And about ordinary Luburbicants Do not forget.
The vibrator for point G, when you use it with good grease, brings twice as much pleasure)