18 sexual ideas for relations at a distance.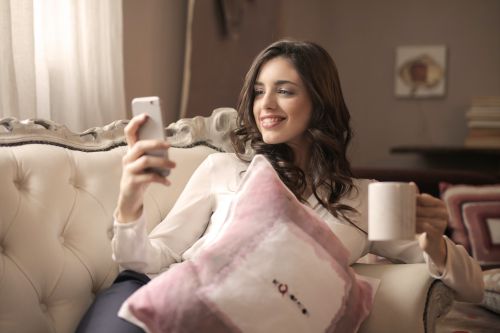 Currently, many people have been forced to be far from each other. .
It is difficult to maintain passion and attraction to each other at the same level in separation. There are 18 interesting ideas on how to entertain yourself and a partner in order to maintain a love relationship.
Talk about it
Before doing anything, it is important to talk with a partner about prelude and sex. It is impossible to read each other's thoughts. When arranging a video calls, not only look at a loved one, but also tell us how and where you would like to caress him when you meet. Listen to what he thinks about it in response. Let the conversation be not serious, and better give it a playful tonality, promising to do everything in a personal meeting.
Create a mood
When it comes to prelude, the atmosphere is important. If you use a video link at home, make sure that nothing (and no one) bothers you. Cut the light, turn on the soft sensual music and create a romantic and intimate environment for you and partner. Even through gadgets, you can seduce and excite a partner.
Use sexting as a warm -up
Sexual messaging is a great way to light a relationship with a partner. And since you are not next to each other, this is practically the only option to heat up the situation. Many people also use sexting as the main action, but wrong.
It is best to use it as a warm -up. During the day, send the partner seductive SMS so that the excitement lasts until the evening communication session.
Master the art of dirty conversations
Vulgar conversations – an interesting option to revive relations. If you have sex by phone or chat, tell your partner what and how you would like to do with him in a frank form.
Perhaps this will not work out right away, you will be embarrassed, pronouncing vulgarity. But this is not inherently. Start to start alone, in front of the mirror, to be as convincing as possible, make the corresponding timbre of the voice. Read the appropriate erotic story or find a porn movie.
To study erogenous zones
During the separation there is no way to touch the erogenous points of the partner, devote time to study them. But this can be done with your own. Explore them first alone in order to then arrange a "live broadcast" with a partner. Show and tell him what touch and where you are more excited, use sex toys or your hands. Let the loved one do the same for you.
Mutual masturbation
After studying sensitive points, smoothly move on to mutual masturbation from the video. You can do this in turn or at the same time. Add games with control, allowing a loved one to manage your orgasm, and vice versa. Disconnect the video camera, leaving only audio to hear each other's voice and groans, thereby using sensory deprivation.
Use sex tortures
Technology has advanced so far that Sex toys can even be used without being near. The charm of accessories with remote control is that they provide you with many opportunities. For example, you can use toys for wearing that will turn on and disconnected when the partner wants it. And you can do this not only at home.
Do not be afraid to create sexual tension
Sexual tension arises between people who want, but cannot have sex because of some reasons. In your case, this is a distance. Being far from each other, with the help of correspondence, video communication, you stimulate your own fantasies and emotions, warm up sexual interest, and thereby become closer.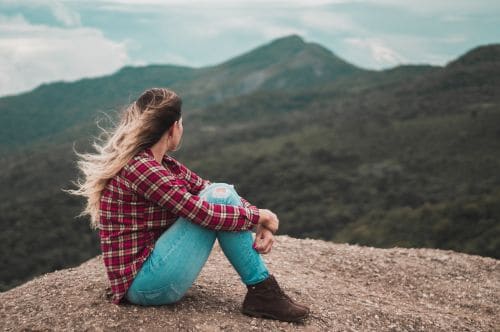 Score a date at night
Relations at a distance require much more work than ordinary. Since you are together in separation, it is easy to postpone a date or forget about the communication session when it was planned. But if you want your relationship to work, you need to make a schedule. Is there a mood or not, but you need to adhere to the schedule and "come to the meeting".
Be visually creative
When you are far from each other, so you do not have many alternatives if it comes to diversity. Try to come up with new ways to attract the attention of a partner. If possible, find a new place for communication, send a video instead of a photo, change the image, lighting in the room, add unusual accessories. This will keep a loved one in tension, and he will guess what the next picture will be.
Use modern technologies
A few years ago, all that was available to you is a constantly freezing skype. But now everything has changed, the technology has stepped forward. Now you can communicate not only with a computer, but also a phone. Feima, WatsApp or Snapchat and Mobile Internet allow you to stay in touch at any time of the day or night.
Do not forget about romance
Sometimes it is useful to take a break from sex toys or sex by phone, try something else. Why not use the "old school"? Love letters is another excellent way to maintain relationships at a distance.
True or action
The classic game of the type of "truth or action" can be very interesting for communication at a great distance. You ask your partner a question to which he either answers or performs a task. For example, take off part of the clothes or caress a sex toy in a certain place. There are many options for this game, they can be found on the Internet or come up with yourself.
At the same time, you can learn a lot about your partner with this fun. Your questions can begin quite innocently and gradually become more obscene and sexy.
Mysterious photos
In relations at a distance, most of your communication takes place using a photo. Check how much your partner remembers your body well. Send a partner several images of parts of the body, among which there is yours, and let him try to guess him.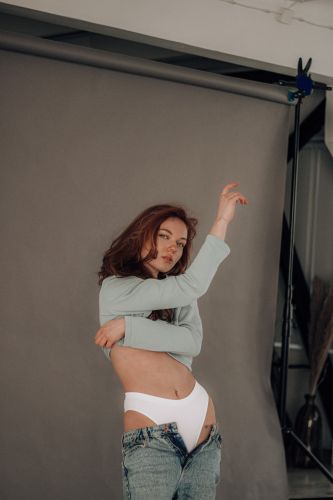 Games for undressing
Games with striptease are very fun, and they can be performed through SMS or video messages. You can ask your partner questions about yourself, and with an incorrect answer, he takes off something. This is a great option to see how well you know each other.
Role-playing game
If you tried the role -playing game by personal communication, why don't you arrange it at a distance? You and your partner both choose characters, for example, from a movie or some kind of profession. This should not be seriously or very sexy, it can be a combination of everything you like. You can write or call the video in the image of your character, and have fun.
Communication after
After you have sex or masturbation by phone, talk with your loved one, find out what he thinks about this experience. There are probably moments that you liked more than others, and it is they who should pay more attention to you next time.
Practice
Self -care is crucial in relations at a distance. Of course, sexting, role -playing games and phone sex is all very exciting, but they can also be very tense. It is not easy to satisfy someone's sexual needs when this person is far from you. Masturbate alone to relieve tension. In addition to entertainment, you will have time alone with you to recover.
Relations at a distance are not easy, but what relationships do not require work? All you need is suitable tools. Try to diversify the following erotic communication session by one of the tips listed above, and you will not be disappointed.