Rules and examples of erotic correspondence – sexting.
With the development of Internet technologies, people began to pay more attention to electronic communication. This also led to the fact that two sexual partners begins intimacy not only physical, but also through messages.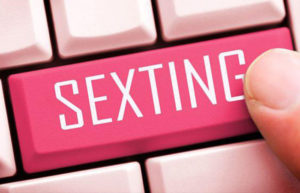 Sexisting what is it? First of all, this is a correspondence in which two or more people participate and they communicate on intimate topics. And these topics are really limitless, can also include sending photos, videos, audio recordings, etc.P. These so -called erotic correspondence games are gradually becoming an integral part of the life of sexual partners.
Now you know what sexting is. And how to do it correctly, what phrases to use, what to pay attention to during the process – all these details will be described later in the article.
What makes sexting exciting?
Sexting correspondence is textual communication on intimate exciting topics. The main goal of such a correspondence is to excite each other, give pleasure or quickly "warm up" for further physical sexual contact without waste of time on prelude. The main instruments in an erotic correspondence are hot words, intimate photos of your body, exciting videos, audio recordings, voice messages using a languid voice and much more. During such erotic correspondence, participants can exchange their sexual experience, preferences in bed, intimate fantasies and many others. Experts argue that the first sexual contact will be more hot and with maximum satisfaction, if before this you learn sexual preferences of your partner. In addition, after such revelations, you can relax more and liberate more-try sex correspondence right now .
Erotic SMS correspondence have one significant advantage – they can be engaged at any time and anywhere. Only you put restrictions here, because no one will notice how you will write an erotic message to your sexual partner during a meeting at work. Fortunately, in our country, the world's Internet is sufficiently developed, which means that you can engage in sequeting-porn continuously.
But from the advantages, one can also distinguish that each participant in such a correspondence can be liberated and tell about all the sexual desires that he has. This will bring particular benefit to those who have any problems with an intimate life. This will help married couples who have been married for more than 10 years, restore their previous relationships and become closer to each other. Erotic sex correspondence allows people to be more frank and speak out in their desires, because many people are shy of their erotic fantasies, and especially afraid to tell about them with "living" communication. You also think that in correspondence people become more frank?
Who is engaged in sexting?
In this chapter of our article, you will find out who can engage in correspondence of erotic content. To begin with, we want to say that absolutely all social groups of the population can engage in sexting. Psychologists say that at any age of age it will not be superfluous, and more often it will only help restore its health and erotic interest.
Thus, all people who have a laptop, tablet, smartphone and other means of communication can be engaged in sex correspondence. You can correspond to different forums, personal notifications in messengers of different platforms and any other ways where you can exchange messages. It doesn't matter if you are in a relationship, quarreled with your sexual partner, you are married, you are alone or generally communicate with a stranger. This is not important, the main thing is that there is a mutual desire.
Erotic correspondence with a guy is a part of a relationship that does not need to be excluded. Sex psychologists advise throughout the day, even when you are at work, to spread a couple of sexual messages. It will not be superfluous to send intimate parts of the body, even in the daytime. This will warm you up before arriving home.
A similar correspondence is especially popular and necessary if you practice relationships at a distance. You cannot see every day, but really miss each other? Then an erotic correspondence with a man will allow you to not survive the parting and lack of sexual intercourse. This moment will also help maintain past relations, including sexual attraction to each other. Psychologists are sure that a sex correspondence will help to avoid cooling feelings if you are at a distance for a long time.
Sextus with strangers
Let's move on to the most interesting part of our article – this is a correspondence with a person with whom you are in reality you are unfamiliar. From one phrase, some have already been aroused about this. Intriguing sexting dating allow you to completely immerse yourself in the mysterious atmosphere and tell about all your desires. Many people are embarrassed to open and declare their erotic fantasies, and the moment, perhaps, they will never see their friend in correspondence, relaxes them and brings peppercorn to the relationship. Of course, you can then meet if you become completely frank, and you will no longer be ashamed to look each other's eyes.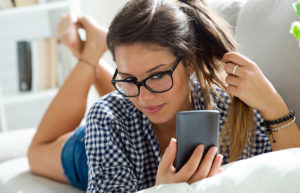 Sexiding with strangers removes any restrictions, it is especially attractive for shy. Without certain responsibility, a person becomes bold, open and risky. So you will lose all the complexes, you will become more confident and open. Such openness also affects well -being, as well as the mood of both participants in correspondence.
There are several rules that you should adhere to if you want to be a participant in a good sexting. First of all, such a correspondence is not "dirty", unworthy or vulgar. You must immediately determine its importance in your life and follow certain rules that you set for yourself and your partner/partner. Experts argue that such a correspondence is the art of seduction using erotic fantasies of each of the participants in the process. Every person has his own moral norms of communication, including this applies to sexual texting, but if you first practice this with a stranger, then do not be too sharp and rude for starters. Later all these points are discussed, suddenly your partner will excite wild rudeness.
In theory, sexting should be something mysterious that reveals the curtain of true desires, but it is possible to understand them completely only in real life. The mystery of each phrase will awaken the desire, and increase the imagination of both people. In terms of sending photos, it is advisable to make them an erotic direction, which implies a photo in underwear with ajar body or to start without certain naked genitals. Explicit exposition without mystery can kill all desire and light excitement.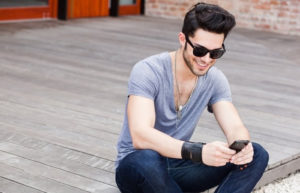 Experts identified the so -called unspoken list of rules for successful correspondence on erotic topics:
If your partner is against some statements, then accept and respect his desire.
Write what would excite you.
Embellish reality. If you were asked what you are dressed now with, you can embellish your real outfit, if it is actually not so sexy.
Do not be too frank. Exclude any conversations if at the moment you communicate on the topic of sexual intercourse.
Be airy and relaxed. Do not blame your partner, make concessions to each other, know how to negotiate in virtual sex so that in the future you have no problems with real sex.
Try to write correctly, and if you yourself notice errors, then do not correct them from your interlocutor.
Use emoji, they can not only visually give beauty to the message, but also excite a partner.
Secketing templates
If you do not know where to start sexual correspondence, then we have prepared a few phrases for you. These expressions should inspire you to write your text:
"Let's play? Go to the room, turn off the light, go to be comfortable and write to me what you are dressed/dressed in ". This phrase will help to light interest and start intimate communication.
You can immediately make some compliment to your interlocutor, write to him: "And you are also good in virtual sex, as in real?". Let him now prove his skill, and you help him with hot words.
If the winter is the winter, then ask you to warm you, at least a pleasant word. And then everything is in your hands.
You are long at a distance? Then, without slowing down, write about your fantasies, for example: "I can imagine that you are now lying next to me and kissing my neck".
Immediately start with a reservation of your desires, for example: "I want you now …".
Or you can start with such a phrase: "So that you make with me if I were now?". Here you transfer the initiative to the interlocutor, and his fantasy should surprise you.
"I want you" is an ordinary phrase that immediately makes it clear what they want from you.
These are only a few phrases that can become an occasion to start erotic communication. But we are sure that your fantasy is endless, and you will come up with something individual that will correspond to the temperament of your partner. Reading porn stories will help you to master the skills of sex communication, which describe erotic details in detail: for example, about sex-studies or about sex with a stranger on a bus.
The danger of sexting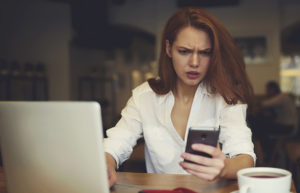 The main danger of such communication is that your messages and even more so the photos can be published on the Internet. It all depends on the person with whom you communicate. Be careful if it is a stranger.
Today, personal pages are often hacking to master information, so we advise you to change our names and photos, if you want to leave all personal information in secret.