How sex shop improved our personal life.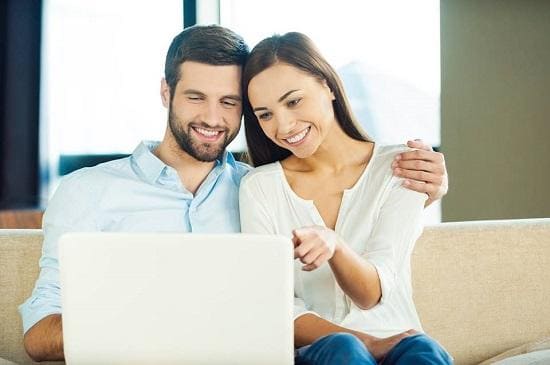 I would never have thought that once I would deal with sex toys. Previously, talk about buying a vibrator arose when discussing the bitterness of the female authorities, they say it is necessary to give, and immediately the bitchiness of it will decrease. Then all this seemed a joke, while I myself did not encounter the problem of sexual dissatisfaction, personally.
When sex became a burden
My husband and I have two wonderful kids with a rather small age difference – a year and a half. I gave birth to both I am quite difficult, especially the youngest who was born, very pretty pretty torn to me. Healed for a long time and tedious. Apparently, this served as the main reason for the further problem.
We had sex, but I felt very, very little. I tried to consult with a doctor what she dismissed me and said that everything would pass and restore. Well, it will pass and pass, I had no time to focus on special attention, due to constant fatigue. The husband, of course, demanded the fulfillment of marital duty, I did not refuse. But I didn't really feel the sensations.
Further – worse. I absolutely did not want sex. Not a year after childbirth, nor in two. This was no longer possible to hide, and I began to refuse more often. My frigidity became almost a constant cause of quarrels with my husband – I used to love sex and was ready to do it every day and several times. Plus, I began to become embittered and grunted.
And then I realized, we need to do something about it. I am young, but I no longer receive pleasure, and I offend my husband, and I have good. Having shoveled a bunch of information on the Internet, I came to the conclusion that I have one road-in a sex shop. No, well, you can also visit a sexologist, but in my case, I thought my problem is in physiology, not the head. I decided to contact him if nothing comes out with the sex toys. I introduced my husband to this matter – still the problem is common, all the more we will use together.
Difficult choice
And now, having laid the children to sleep, we opened several sites selling adult toys. Having read before that about Kegel exercises, the first thing they began to choose vaginal balls. What kind of species there were no: smooth, and ribbed, and small, and more, with a hitch, without. My mother, woman! Having read the reviews, they chose small balls with silicone coupling.
Then we went along the vibrators. It got worse. A sense of helplessness is familiar? It was this feeling that I experienced on myself, turning over the pages of the online catalog of the next site. Well, at least we were able to figure out what is used … a little. But they could not come to a consensus, and it was decided to visit such a store live, feel and smell it, as they say. The spouse put the only condition that the artificial member is not like the real. Oh, my jealous.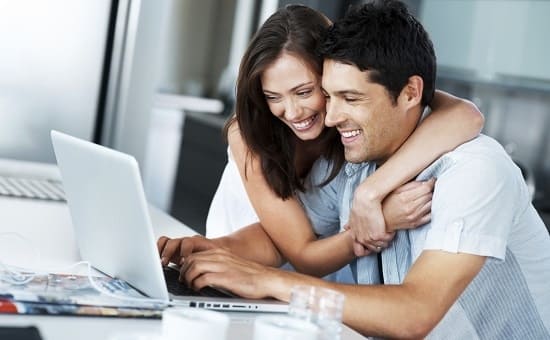 Shopping
Having chosen the day when my husband has a weekend, having passed the children to the garden, whom to the grandmother, we solemnly accepted 50 grams for courage, advanced for reconnaissance. The victim of the "landing" was remote from our place of residence (well, yes, we are embarrassed) a small but bright store. Bright in the literal sense: above the entrance and sides, neon signs of bright pink. I generally noticed that an acid-pink favorite color in this area. Inside there was a lot of all kinds of glass shelves, the goods were neatly laid out or placed on the windows. In general, it is light and colorful.
And behind the counter stood, contrary to my expectations, not a girl, but a woman aged. Having greeted affably, she gave us the opportunity to catch our breath and look around. Apparently, we are not the first such with a crazy look, we visit her monastery.
Having come to our senses a little, we dared and They began to study the assortment. There is still a huge difference when you look at such things in the picture or behind the counter. I don't know how much time we stood there, but we have already begun to discuss which is still better for us to take. Somehow the seller unnoticed imperceptibly to our dispute. Realizing that we were almost complete profane in this area, she held us a detailed consultation and advised several types of stimulants. Including, by the way, vaginal balls, and similar to those that we chose on the Internet.
As a result, we are tired, but happy They brought home new things. Could order on the Internet, but a feeling of gratitude to the woman did not allow us to do this, because they acquired everything that needed right there. A little more expensive, but decided that the consultation, which was not enough for us, is quite worth the money.
Experiments
Upon arrival home, the first thing was tested. Say what I liked is nothing to say. For the first time in a few years, I finally experienced an orgasm. How I missed him! It was not for nothing that the female hysteria was treated with orgasms. The emptiness is in my head, the body is relaxed. After a long absence of such a state, you probably feel so much the difference. Since then, I constantly wear vaginal balls, later I have already acquired heavier ones – metal. The vibrator is still in working condition, but we have already bought other species that there would be diversity, but only on the Internet. It is still cheaper, and delivery is more convenient than an independent trip.
Our sex life has improved, Sensitivity gradually returned to me, with my husband we sometimes arrange a sex-marathon when there are no children at home. I can say that I never regret my decision to buy sex toy. Nevertheless, marriage is kept not only in spiritual unity, but also on sex, which has already been repeatedly proven by ordinary people and scientists.